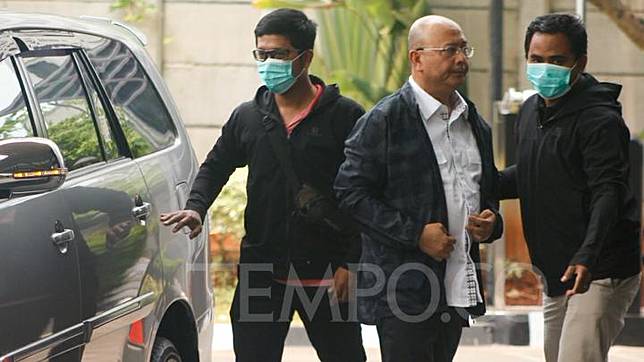 TEMPO.CO, Jakarta - TheCorruption Eradication Commission (KPK) questioned Rita Maharani Dzulmi Eldin, wife of Medan Mayor Tengku Dzulmi Eldin, about her husband's business trip to Japan. The KPK asked her who financed the trip.
"Investigators are exploring information about an official trip to Japan that the witness participated in, as well as who paid for it," KPK PR chief Chrystelina GS said on Jakarta, Monday, November 11.
Rita arrived at the KPK at around 10:00 and left at 19:40 local time. She said nothing to reporters.
The KPK questioned Rita as a witness for PUPR Medan Office head Isa Ansyari, who is a suspect in a bribery case involving the mayor.
The KPK suspects Dzulmi of receiving at least Rp380 million in bribe money during various occasions from February to September 2019, or since Isa was appointed as Head of the PUPR Office.
The KPK also suspects Dzulmi used parts of that money to pay a travel agent while on a business trip to Japan. The official travel budget soared because Dhulmi brought his family along and extended his time there.
M Rosseno Aji