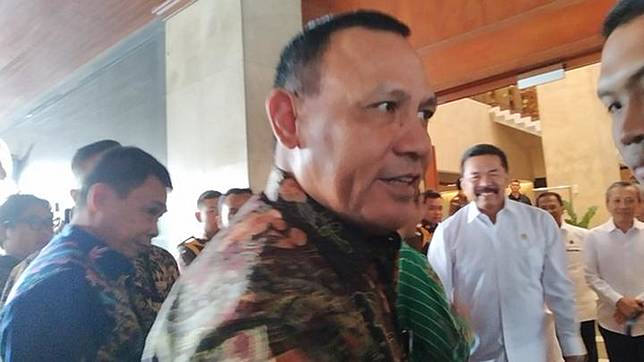 TEMPO.CO, Jakarta -Chairman of the Corruption Eradication Commission (KPK), Firli Bahuri, claims that it is no easy task to track down PDIP legislative candidate Harun Masiku, who is a fugitive in the bribery case of General Elections Commission (KPU) commissioner Wahyu Setiawan.
The KPK chairman said the search for Harun Masiku remains similar trying to find a needle in a haystack since January 9, 2020.
"Searching for that person is not easy. It can be likened to looking for a needle in a haystack," said Firli Bahuri at the Senayan Parliamentary Complex on Monday, January 27.
The KPK, according to him, has searched for Harun Masiku at his potential runaway locations such as Sulawesi and South Sumatra. Harun's current address suggests that he lives in Gowa, S. Sulawesi while S. Sumatra is being monitored as it is where he is running for legislation.
"We have done everything but he has yet been captured," said the former S. Sumatra police chief-turned-KPK chairman.
BUDIARTI UTAMI PUTRI