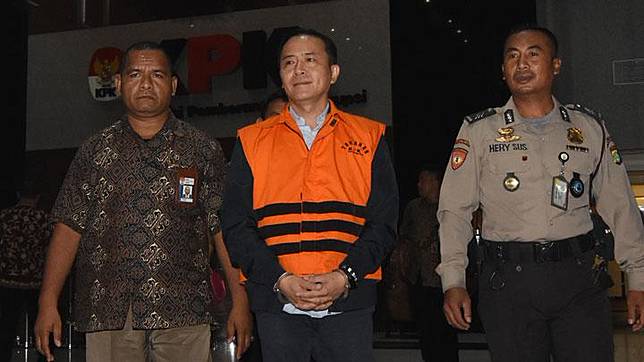 TEMPO.CO, Jakarta -The Corruption Eradication Commission (KPK) has detained the former president-director of Lippo Cikarang, Bartholomeus Toto, on Wednesday, November 20, for his alleged involvement in the Meikarta graft case.
"The suspect BTO from the private sector is detained at the KPK jail for his first 20 days," said KPK spokesman Febri Diansyah on November 20.
The anti-corruption watchdog suspects Toto of handing an Rp10.5 billion bribe to Bekasi Regent Neneng Hasanah Yasin - who's now a former regent as Neneng has been handed 6-years imprisonment for accepting bribery. The graft was initially aimed to smoothen one of Lippo Group's mega housing projects.
During his arrest, Bartholomeus Toto maintains that he never handed any money to Neneng and strongly thinks that he had been framed and made as a scapegoat by Lippo Cikarang's head of land acquisition, Edi Dwi Soesianto.
Bartholomeus says he has filed a police report against what he calls an attempt to slander him. "I have been framed and being turned into a scapegoat."
M ROSSENO AJI