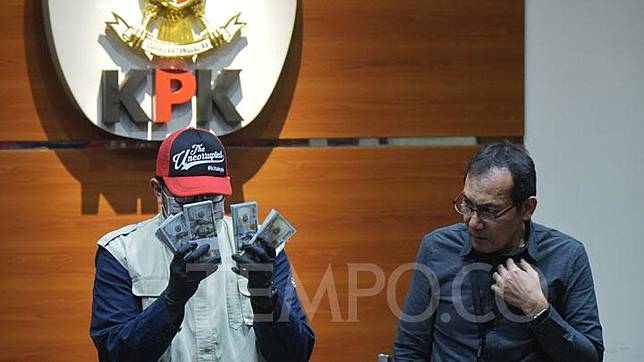 TEMPO.CO, Jakarta - The Corruption Eradication Commission (KPK) deputy chairman Saut Situmorang announced the reason why 12 of his former employees resigned from one of Indonesia's potent anti-graft watchdog.
"As they filed their resignations, [their reasons were]; wanting to be closer to their families, intending to subserve in other places, thanking the opportunity to serve the KPK," Saut elaborated in a public discussion on Sunday, December 15.
Saut says he cannot confirm why their resignations happened close to one another but only assured that the series of resignations happened after the revised KPK Law took effect on October 17.
Previous reports saw the KPK Deputy publically call for no more resignations during an internal Christmas event held at the watchdog's headquarters. "Hopefully the tally won't increase," he said.
Moreover, senior investigator Novel Baswedan was also unable to decipher why 12 of his colleagues resigned in a short amount of time. However, he argues that it can be pinned down to the Law changes that make the status of KPK employees as civil servants (ASN).
"Not being Independent is not a problem in a normal line of work. But if the work involves strong pressure and influences on substantial people, then independence is a must," said Novel Baswedan.
M ROSSENO AJI