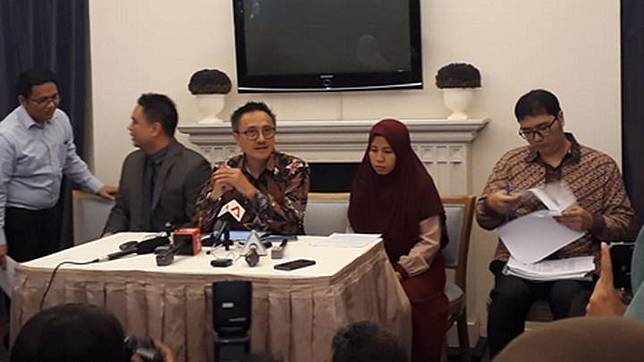 TEMPO.CO, Jakarta -The National Transportation Safety Committee (KNKT) announced it will brief the final crash report to families of victims who died in the Boeing 737 Max crash on October 29, 2018. At the time, Lion Air JT610's flight crashed into the Java Sea after takeoff and claimed 189 people onboard the 737 Max jet.
Another similar accident happened to an Ethiopian Airlines' 737 Max's flight on-route to Nairobi, Kenya, in March of 2019. It also experienced similar problems with its aircraft that led to the global grounding of Boeing's 737 Max.
KNKT spokesman Anggo Anurogo on Monday, October 21, said the final report of the Lion Air crash will be briefed to families first before making it public.
Based on the documents Tempo obtained, KNKT had already notified victims' families on October 17, 2019. As subject to the report's main priority, the brief would be held in Jakarta and Pangkal Pinang on Wednesday, October 23.
Previously, Boeing had completed its first compensation for the Lion Air victims' families on September of 2019. Reuters reports that the victims' families were each compensated USD 1.2 million by Boeing in addition to more than 100 lawsuits facing the U.S. aircraft firm.
BISNIS