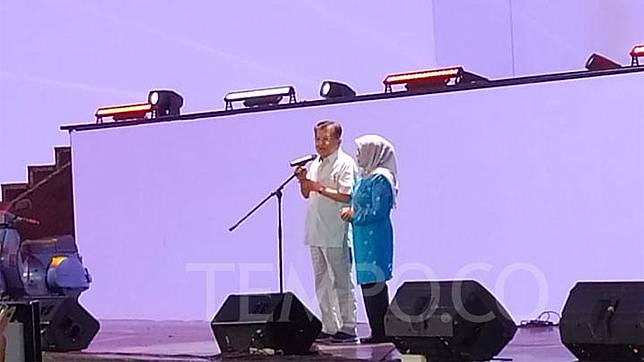 TEMPO.CO, Jakarta - Vice President Jusuf Kalla said that he plans to go on a vacation after he officially steps down from his role as VP on October 20. He served as VP both under the leadership of Susilo Bambang Yudhoyono and Joko "Jokowi" Widodo.
"I would like to take a rest for two months after this. Where would I go? I'll go on vacation," said Kalla during lunch with journalists at the VP Palace in Central Jakarta, on Tuesday, Oct. 15.
The South Sulawesi-born vice president said that he plans to spend his day off with his wife, Mufidah Jusuf Kalla, to roam the island of Sumatra, where his wife spent her childhood.
Other than focusing on taking a well-deserved rest, he hints on focusing his efforts on social issues, education, and religious affairs as he is still the Chairman of the Indonesian Red Cross and the Indonesian Mosque Council.
The 77-year old also said that he plans on attending a number of invitations as key speaker in numerous universities.
President Jokowi will be accompanied by Ma'ruf Amin as vice president in his second term of office as president.
EGI ADYATAMA