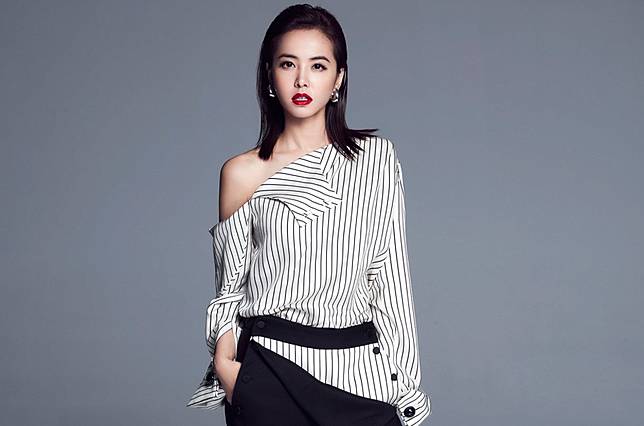 Today's Chinese youngsters idolise the likes of singer and actor Timmy Xu (Xu Weizhou) and the boy band TFBoys.
However, many Chinese-speaking music fans who grew up in the 1980s and '90s will have chosen Taiwanese singer-songwriter Jolin Tsai as their teen idol.
A post shared by JOLIN CAI 蔡依林 (@jolin_cai) on Aug 30, 2019 at 9:39pm PDT
Taiwan-born Tsai, who celebrates her 39th birthday on September 15, has sold more than 25 million records in Asia during her career, which began after she won an MTV singing competition as a teenager in 1998.
Her debut album, "1019", was released in 1999, and her 14th and most recent album, "Ugly Beauty", was released last December.
Known for her versatility, Tsai is also a dancer, actress and businesswoman.
As she celebrates entering the final year of her thirties, let's check out some of the memorable musical moments of Tasi's career.
Tsai emerged at a time when performers from Taiwan and Hong Kong dominated the Chinese-speaking music industry.
The '90s saw Hong Kong's "Four Heavenly Kings" " singers Andy Lau, Aaron Kwok, Leon Lai and Jacky Cheung " enjoy unrivalled success.
Tsai's first album was not a big success, and she did not really catch the public eye until the release of her 2003 album "Magic", which featured stand-out tracks including Say I Love You, Prague Square and the title track.
The release mixed hip hop, disco and funk songs, which were paired with beautifully filmed music videos " some of which were shot abroad in Europe " and included three tracks written by compatriot Jay Chou, with whom she was rumoured to be romantically involved.
5 things you need to know about Hwasa, K-pop girl group Mamamoo's lead vocalist and rapper
The album introduced a new modern style to Mandopop and made her a major star.
In 2004, Tsai received numerous music awards with the release of another bestselling album, "Castle," which included the songs 36 Tricks of Love, Pirates and the romantic Rewind. Chou also contributed three more songs to the release.
Her 2005 song Sky became an immediate karaoke classic, with the track's lyrics thought to be alluding to her reported break-up with Chou.
The duo, who had been dubbed the "Double J" golden couple, did not collaborate again for years.
Her album "Dancing Diva", released in 2006, showed Tsai's talent for dancing and rhythmic gymnastics.
In 2006, Tsai also teamed up with singer David Tao for the romantic song Marry Me, which has become one of the most popular songs chosen by Chinese couples for their wedding playlists.
In the video for Agent J, the title track of Tsai's hit 2007 album release, she plays a sexy, cold-blooded killer and showcases her superb pole dancing.
So which is your favourite song by the living legend that is Jolin Tsai?
Want more stories like this? Sign up here. Follow STYLE on Facebook, Instagram, YouTube and Twitter.
Copyright (c) 2019. South China Morning Post Publishers Ltd. All rights reserved.