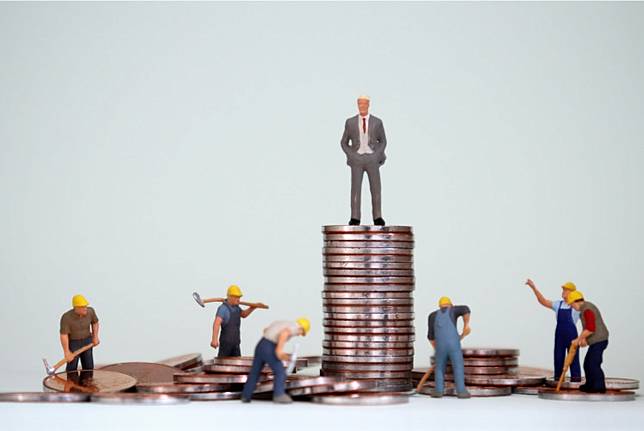 With more and more Indonesians entering the middle class and affluent consumer (MAC) demographic, President Joko "Jokowi" Widodo is urging young entrepreneurs to drive the efforts to turn Indonesia into a global production hub, instead of stopping at mere consumption.
Speaking at the National Meeting of the Association of Young Indonesian Businesspeople (Hipmi), the President spoke on the "consumer revolution" to come in 2020 as the MAC population grew in Indonesia.
The Boston Consulting Group (BCG) estimates that the number of MACs in Indonesia will double from around 74 million in 2013 to roughly 141 million in 2020, indicating a significant growth in the number of wealthy Indonesians. The demographic distribution of MACs would also spread from 25 cities in 2013 and regencies currently to around 54 cities and regencies next year.
Jokowi said the demographic projection also called for caution so that Indonesia would not become trapped in the role of a mere global consumer, and called for the country's young entrepreneurs to avoid missing out to foreign players on the opportunities presented by the blossoming middle class.
The growing MAC population would make Indonesia more attractive to global businesses, said Jokowi, who ran a furniture busines in Surakarta before entering politics.
"Do not let the consumer revolution only turn us into global consumers and a nation of consumers who only enjoys [buying] products. The consumer revolution must drive us to become a global producer, [to become] more productive, so we can triumph in the global market," the President told an audience comprising more than 100 businesspeople and entrepreneurs.
To prepare Indonesia in developing as a global consumer as well as a global producer, Jokowi said the government was working on slashing regulations that hampered investment and abolishing regulations that would turn Indonesia into a country of consumers. He added that 74 regulations were under review.
"How do we make sure that the global investors who enter Indonesia are not just coming [to set up] factories and [import foreign] workers? We have to make sure that investment also develops skills and transfers knowledge. Skills and knowledge transfer is key. Investments should [lead to the creation of] more young businesspeople and should help our young businesspeople establish more businesses," he said.
The BCG said that companies would need to double their presence in the country to reach the same proportion of middle-class consumers in a larger and broader MAC market.
"Indonesian consumers are extremely family-oriented, and as they move from the lower aspirant classes into the middle class, they will initially focus their spending on improving their family's living conditions rather than splurging on themselves," BCG said in its 2013 report.
The BCG report also noted that MACs tended to try new products, as they trusted marketing messages and advertisements that were published in conventional media outlets.