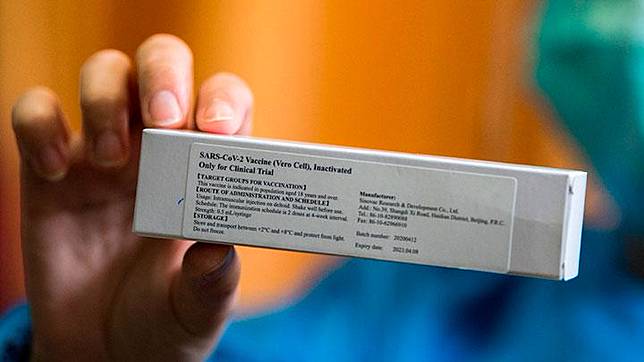 TEMPO.CO, Jakarta -President Joko "Jokowi" Widodo is scheduled to personally monitor the third phase of the Covid-19 vaccine clinical trial on Tuesday, August 11, 2020. The information was revealed by the State-owned Enterprise (SOEs) Minister Erick Thohir during a meeting with the Indonesian Chamber of Commerce and Industry on Monday, August 10, 2020.
"Mr. President, Pak Doni the head of the BNPB, and myself will personally witness the vaccine clinical trial in Bandung," said Erick Thohir on Monday, August 10, 2020.
The third clinical trial slated to kickstart on Tuesday, August 11, 2020, will involve 1,620 volunteers that will undergo a series of tests for the next six months to monitor the vaccine's reaction in human subjects. Erick explained that the upcoming clinical trial is earlier compared to the initial plan that was scheduled to start in September 2020.
"This is thanks to the astonishing work by professors and doctors, of course, Bio Farma's role is as important," said Erick Thohir.
During the first day, the team will filter out volunteers through a number of tests, such as physical tests, medical history background checks, and interviews with doctors.
The Covid-19 vaccine clinical trial's stringent background check will be held across six locations spread across the Padjadjaran University facility, and four community health centers: Puskesmas Sukapakir, Puskesmas Dago, Puskesmas Ciumbeuleuit, and Puskesmas Garuda.
EKO WAHYUDI l ANTARA