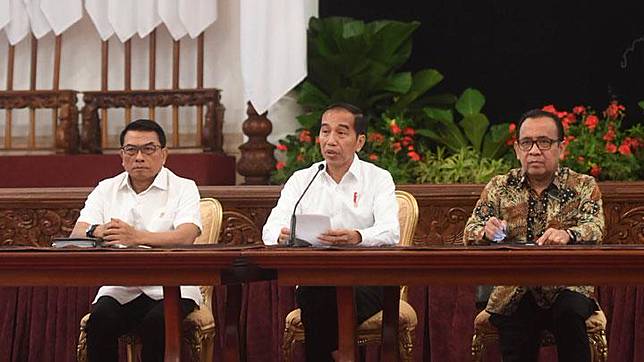 TEMPO.CO, Jakarta - Cabinet Secretary Pramono Anung confirmed that President Joko "Jokowi" Widodo planned to announce 12 president's special staffers today, November 21.
"Five of them are old names, and the rest seven are the new ones. Regarding the names, it is in the hand of the President," said Pramono at Presidential Office, Jakarta, Thursday, November 21.
Several names rumored to be candidates of the President's special staffers were CEO and founder of Creativepreneur, Putri Indahsari or Putri Tanjung; founder of Ruang Guru, Adamas Belva Syah Devara, founder of Amartha, Andi Taufan Garuda Putra, Papuan figure Billy Mambrasar; initiator of the movement of Sabang Merauke, Ayu Kartika Dewi; and founder of Thisable Enterprise, Angkie Yudistia.
A source of Tempo at the palace revealed that the announcement will take place at 04:00 p.m., as confirmed by Angkie. "Bapak Jokowi will confirm it tomorrow (Nov 21)," Angkie told Tempo, Wednesday, November 20.
Similar to Angkie, Belva balked at clarifying her appointment as the President's special staffer. "Ask confirmation to the palace," said Belva via a short message.
Meanwhile, Ayu Kartika Dewi was tight-lipped to answer the question. "That's still confidential," she said.
Tempo was still trying to reach Putri Tanjung. Her manager Danu had not yet responded to Tempo's short message.
AHMAD FAIZ