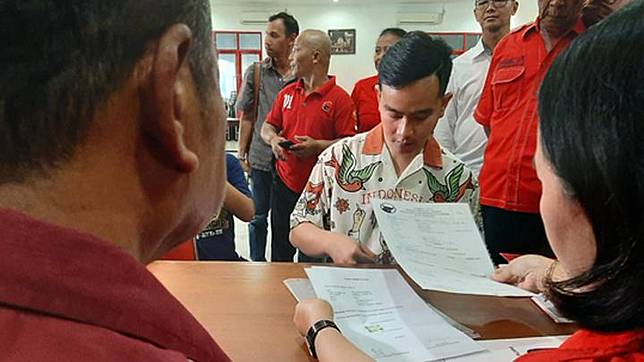 TEMPO.CO, Solo -The eldest son of President Joko "Jokowi" Widodo, Gibran Rakabuming Raka, has officially joined the Indonesian Democratic Party of Struggle (PDIP).
Gibran visited the party's Solo executive board (DPC) today, September 23, submitting a proposal to obtain the party's member card.
Gibran was received by Banjarsari branch officer (PAC) Joko Santoso. "The requirements have been completed," said Joko. His staffers then processed the proposal and printed the member card.
"So I have become a part of PDIP starting today," Gibran remarked.
He did not deny that his membership registration was linked to his attempt to run in the upcoming regional head election in Solo. "But now I am waiting for the party's order," Gibran Rakabuming said.
*AHMAD RAFIQ *