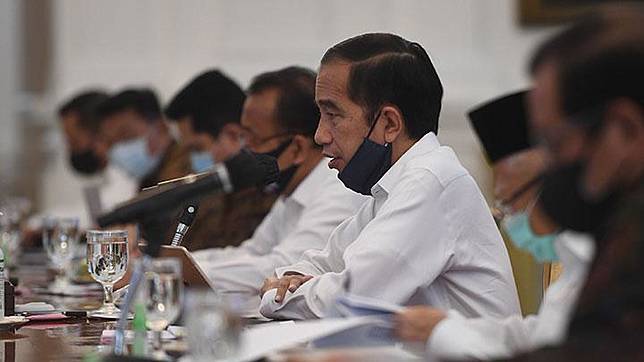 TEMPO.CO, Jakarta -The Institute of Research, Education, and Information of Social and Economic Affairs (LP3ES) on Tuesday said there are five reasons causing the public negativity against the angry speech delivered by President Joko "Jokowi" Widodo aimed toward his state-ministers.
"What caused the negative sentiment? Firstly, it's because a leader's popularity would generally drop after 5 years. Accolades will not be as many as they used to," said the LP3ES management board chairperson, Didik J. Rachbini to Tempo on Tuesday.
The Presidential Secretariate's Youtube account had previously uploaded a video of the president's anger in a plenary meeting. However, the video was only uploaded by the account 10-days after it happened.
The institute held big data research that uses over 60,000 online posts, conversations, and news pieces. The machine would then categorize them based on positive, negative, and neutral sentiments which eventually concludes that 45 percent of the public had shown negative sentiments with only 25 percent responding to President Jokowi's anger as a positive sign.
He also argues that the public has started to be critical and views such anger to be too dramatized added to the public's frustration towards the government's performance amidst a crisis. Didik also argues that people are starting to build a perception that the government has not managed the country's healthcare budget properly.
"A leader is truly tested during a crisis, such as the current one. People are now realizing the reality," said Didik in reference to the leadership shown by President Jokowi.
Read also:Jokowi's Angry Speech Draws Negative Public Response: LP3ES
EGI ADYATAMA