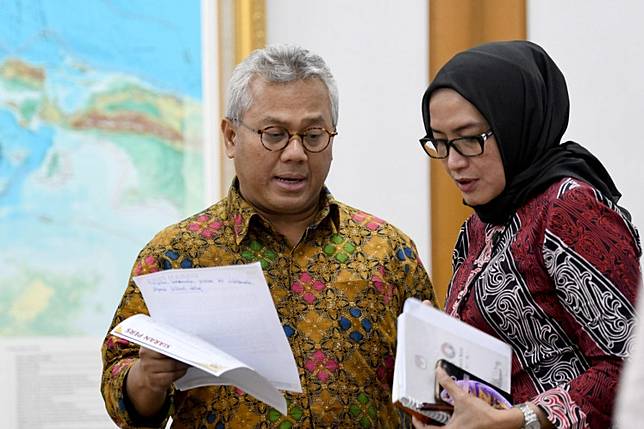 President Joko "Jokowi" Widodo will not appeal a Jakarta State Administrative Court (PTUN) ruling that annuls his approval to the dismissal of General Elections Commission (KPU) commissioner Evi Novida Ginting Malik.
Presidential expert staff member Dini Shanti Purwono said Jokowi respected the ruling and would follow up on it.
"The President will issue another decree to revoke a decree stipulating Evi Novida's dismissal as a KPU commissioner," Dini said on Friday.
She added that Jokowi would not appeal the ruling because the presidential decree on Evi's dismissal was based on a ruling made by the Election Organization Ethics Council (DKPP). The council discharged Evi in March for allegedly falsifying the 2019 regional election results in West Kalimantan.
"The substance of the issue lies on the DKPP's ruling, not in the presidential decree," Dini said.
Read also: Court cancels Jokowi's dismissal of KPU commissioner
Evi filed a lawsuit with the PTUN in March against Jokowi's decree. The court ruled in her favor in July, ordering the President to revoke the decree, rehabilitate Evi's name and restore her position at the KPU.
The PTUN judges cited "serious juridical defects" by the DKPP in the decision-making process for Evi's dismissal, arguing that she had not been afforded her right of defense as the council had not questioned Evi prior to issuing the ruling.
Responding to the President's decision not to appeal, Evi said she was grateful, conveying her hope to return to her position at the KPU as soon as possible.
"The restoration of my position at the KPU will help the commission in organizing the upcoming elections in 270 regions," she told The Jakarta Post on Friday, referring to this year's regional elections slated for Dec. 9.
However, DKPP head Muhammad said Evi's dismissal was still valid, even if Jokowi revoked the decree. He added that the 2017 Elections Law stipulated that all rulings made by the ethics council were final and legally binding.
"Evi's status will still follow our last decision," Muhammad said on Friday. He added that the council would not have any discussion with the KPU regarding Evi's status.