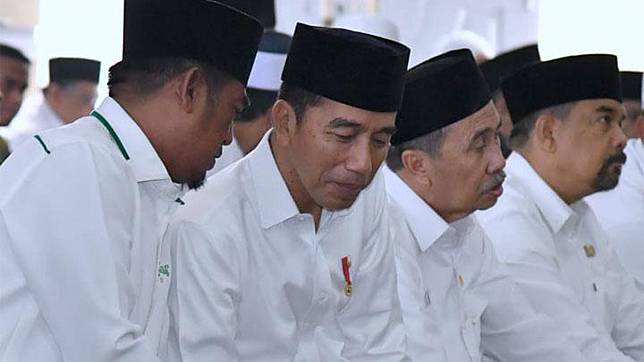 TEMPO.CO, Jakarta - President Joko "Jokowi" Widodo claimed the government has made every effort to tackle wildfires in Riau Province, starting from direct fire fighting, water bombing, up to weather modification.
"We have made every effort," said the President in Roesmin Nurjadin Air Force Base, Pekanbaru City, as quoted from the press release of Presidential Secretariat, Tuesday, September 17.
Widodo explained additional officers were deployed to extinguish fires directly. A total of 5,600 personnel have arrived in the province that is shrouded in thick smog.
During his visit, the President inspected the preparation of planes for cloud seeding in the fire-affected areas. He said that clouds containing enough water contents are detected in the city.
"[The plane] is ready to take off. We hope rains will fall today because clouds exist," he remarked.
Despite the government's best attempts to put out fires, Widodo went on, the best effort to take is by preventing hotspots from getting bigger.
"So the most proper strategy is prevention acts before an incident occurs," the President underlined.
Jokowi then called on all parties to refrain from burning peatlands or forest which may trigger wildfires. He instructed law enforcers to take stern action against arsonists, both from companies or individuals. "We have taken legal ways against individuals and firms," he said.
AHMAD FAIZ