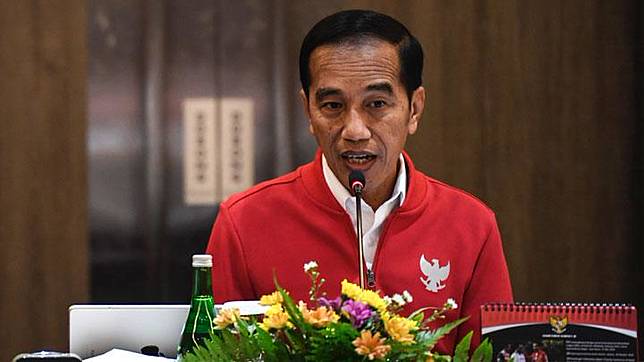 TEMPO.CO, Jakarta - President Joko Widodo or Jokowi appealed to state apparatus both in central and regional levels to remain united in handling wildfires.
"Preventive measures to tackle forest and land fires is absolutely necessary. Because if there has been a fire, it is very difficult to resolve, especially in peatlands as we have experienced for years," said the President during a limited meeting as quoted from the official statement of the Head of the Presidential press bureau.
The President opined that government institutions, either in the central, regional, and security apparatus levels, are capable of carrying out all the prevention efforts.
However, he said, ineffective cooperation that lack of initiatives triggered forest and land fires to recur.
"A governor has many staffers, such as district head, mayor, sub-district head, and village head. A Military Commander also has many from danrem (resort commander), dandim (district commander), to Koramil (regional commander), babinsa (village supervisory non-commissioned officers), every [level of institution] is there. Regional Police Chief also has a resort police chief, sector police chief, to village-level security and public order advisors," he outlined.
However, Jokowi assessed that these institutions were not activated properly, so he asked all from central to regional administration to consolidate in handling wildfires thoroughly.
ANTARA