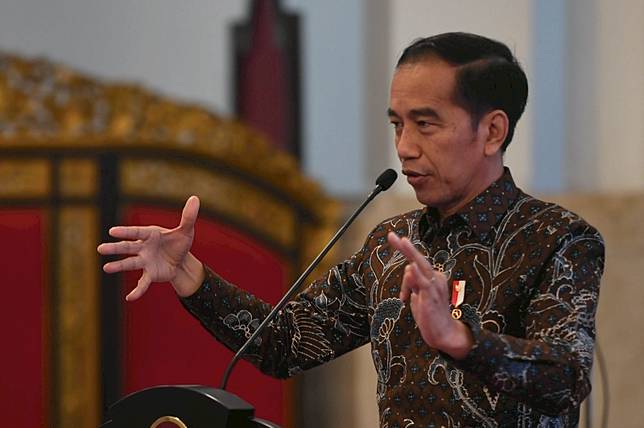 Jakarta: President Joko 'Jokowi' Widodo is upset about the planned construction of a delayed oil refinery. None of the planned developments have come to fruition.
"I want this refinery to be built immediately but up to this moment out of the five that we want to work on, none of which are running, none," Jokowi stressed when opening the National Medium Term Development Plan (RPJMN) 2020-2024 at the National Development Planning Conference (Musrenbangnas), at the State Palace, Jakarta on Monday, December 16, 2019 .
Jokowi said that the construction of an oil refinery was promised in two to three years. However, until now the project is nothing but a promise.
In fact, project development can reduce Indonesia's dependence on oil imports. At the same time overcome the trade balance deficit and current account deficit.
"I do not check every day right. Not even 1 percent finished," he said.
The President ordered the National Police and the Corruption Eradication Commission (KPK) to oversee the construction of an oil refinery that will be started by PT Pertamina (Persero). Regional heads are also encouraged to facilitate the process of land acquisition and licensing.
"This huge work must be completed," said Jokowi.
The Central Statistics Agency (BPS) released the September trade balance in a deficit of USD160 million. The export value was recorded at USD14.1 billion while the import value reached USD14.26 billion.