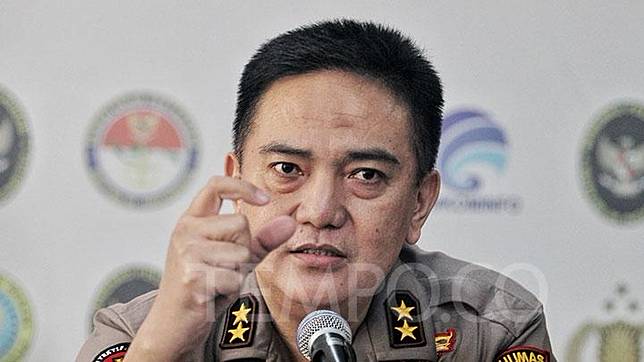 TEMPO.CO, Jakarta - National Police spokesman Insp. Gen. Muhammad Iqbal said President Joko Widodo or Jokowi did not set a deadline for National Police Chief Gen. Idham Azis to solve the Novel Baswedan case.
"No [deadline]. Just [do it] immediately," Iqbal said while accompanying Idham to meet with Jokowi at the Presidential Palace Complex in Jakarta, Monday, December 9, 2019.
Iqbal said Jokowi only told Idham to immediately solve the case of acid attack against senior Corruption Eradication Commission (KPK) investigator Novel Baswedan. He added the police's technical team would announce the results of its investigation into the case in the near future.
"Please be patient, the technical team will immediately reveal the case. We have secured very significant evidence and clues," he said.
Iqbal explained the National Police had been serious in their investigation, which was evident in the police's questioning a total of 73 witnesses and looking into 114 chemical stores and 38 CCTV spots. He said the CCTVs were even investigated not only at the National Police's headquarters, but also at the Australian Police.
The technical team for Novel Baswedan's case was formed in mid-2019 following recommendations of a joint team of the National Police. President Jokowi at that time gave until December 2019 to the police to solve Novel's case.
FRISKI RIANA