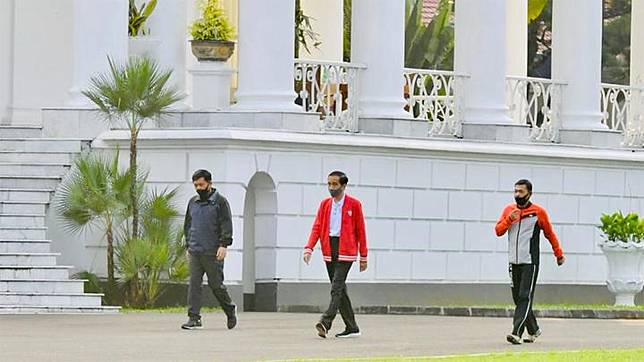 TEMPO.CO, Jakarta - President Joko "Jokowi" Widodo continuously encouraged the use of face masks to prevent potential COVID-19 transmission. He asserted that wearing it is mandatory for the public.
"The President puts serious concern on the high number of people infected with COVID-19. The adaptation to a 'new normal era' amid the pandemic can begin from the use of face masks on a massive scale," said the Presidential Spokesman for Social Affairs, Angkie Yudistia, in a written statement on Tuesday, August 4, 2020.
The President's statement marked the beginning of a national campaign on wearing face masks, which aimed at strengthening the government's existing order that people must adhere to the health protocols.
Angki said the state head also pushed all stakeholders and regional heads to intensify the campaign of wearing a face mask.
Jokowi expected the behavior to become a conscious habit. Moreover, Indonesia has not yet recorded a significant decline in daily new cases.
"Let's care more about the health of ourselves, family and the environment by getting used to wearing face masks when doing activities in public areas and when interacting with others," Angkie said.
Indonesia's confirmed cases of novel coronavirus disease or COVID-19 has now reached 115,056 as the national mitigation task force recorded 1,922 new positive infections today, August 4, 2020.
EGI ADYATAMA