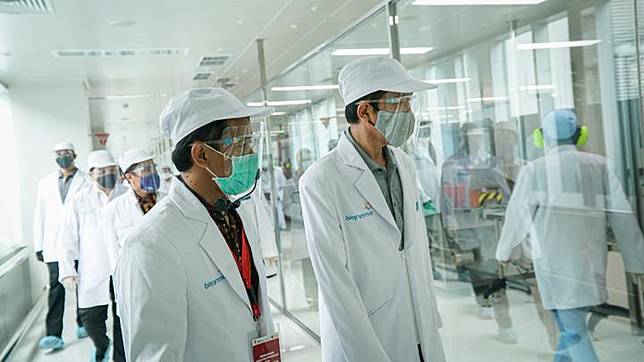 TEMPO.CO, Jakarta - President Joko "Jokowi" Widodo said that while being in cooperation with other countries, the government was also striving to create its COVID-19 vaccines dubbed Merah Putih by developing the virus isolates existing in Indonesia.
The antibody development was being carried out by the Eijkman Institute for Molecular Biology along with the Agency for the Assessment and Application of Technology (BPPT), the Indonesian Institute of Sciences (LIPI), the Food and Drug Monitoring Agency (BPOM), and the Research and Technology Ministry, as well as several Indonesian universities.
"I hope the [development of] Merah Putih vaccine will be finished in mid-2021," said the president via his Instagram account on Wednesday, August 12.
Indonesia was cooperating with China, the U.S., and South Korea in developing the antibody. The partnership with China-based pharmaceutical firm Sinovac Biotech has recently entered the phase III clinical trials.
On Tuesday, August 11, the state head directly monitored the process of the vaccine trials on humans at the Eyckman Building, the Padjadjaran University's (Unpad) Medical Faculty, Bandung.
The clinical trials involving 1,620 volunteers were expected to be the first step in the development and discovery of COVID-19 vaccines, which was targeted to complete at the end of this year.
"This partnership is aimed at getting all Indonesians vaccinated as soon as possible," Jokowi remarked.
Read also: Merah Putih Vaccine Currently Developed for COVID-19, Says Jokowi
DEWI NURITA