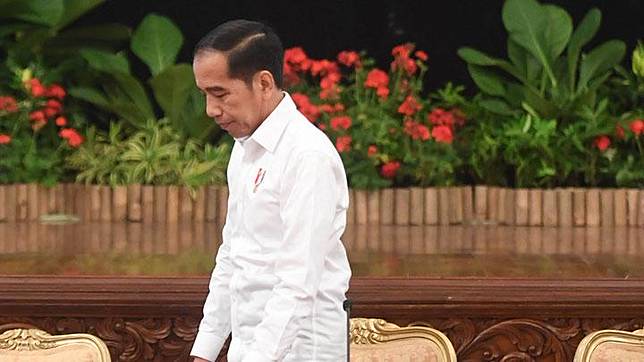 TEMPO.CO, Jakarta - The Indonesian Law and Policy Studies Center (PSHK) said that President Joko "Jokowi" Widodo has options to halt discussions on revisions of Law No. 30/2002 concerning Corruption Eradication Commission or KPK.
Albeit the Presidential Letter has been passed, he still has two ways to call off the draft revisions.
"Now that the President has issued the Presidential Letter (Surpres), there are still two things to do to deal with this Law revisions deadlock," said the PSHK researcher, Agil Oktaryal, in Jakarta, Sunday, September 15.
Agil explained that Widodo could withdraw the issued Surpres. "Based on the principle of contrarius actus, it is possible to do. The President can revoke the letter, and the law will not be eligible for discussions," he said.
Widodo could also refrain from appointing his two ministers to join the draft bill discussions in the House of Representatives (DPR). The Surpres stipulated the assignment of Law and Human Rights Minister Yasonna Laoly and Administrative and Bureaucratic Reform Minister Syafruddin.
According to Agil, the President could implement the two ways to postpone the draft revisions which reportedly will be issued on Tuesday this week.
"This can still be done in these last minutes prior to Tuesday should President Jokowi truly listen to people's aspiration regarding the law revisions," he remarked.
Agil claimed his side is rejecting the draft revisions of KPK Law since the beginning. He said that the formation of the draft bill was formally defective as it was not filed in the priority list of the House's National Legislation Program. Besides, he considered that several points in the law revisions weaken the anti-graft body.
M ROSSENO AJI