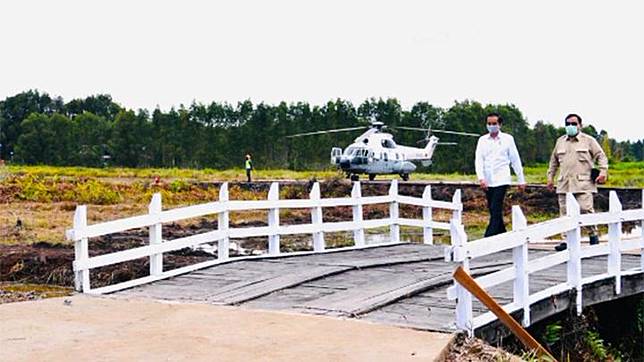 TEMPO.CO, Jakarta -President Joko "Jokowi" Widodo on Thursday said that the economic crisis caused by the COVID-19 pandemic far exceeds the monetary crisis the country faced back in 1998. The effects of this pandemic are greatly felt in multi sectors, starting from the demand sector, supply, and production.
"The current economy has been ruined not just from its financial aspect as the 1998 crisis caused, but demands and supplies are also ruined, along with the production. Everyone must carefully understand this," said President Jokowi in his state visit to Central Kalimantan on July 9.
Following his acceptance speech, Jokowi called for regional leaders to diligently monitor the effects of the pandemic in the health and economy, and encouraged regions to boost government aid.
Moreover, President Jokowi said that the national economy's second-quarter would score minus 3.8 percent, which is parallel with the Organization of Economic Cooperation and Development (OECD) against the global economy this year.
The president explained that the OECD projects global economy will move to minus 6 percent up to minus 7.6 percent in 2020.
DEWI NURITA