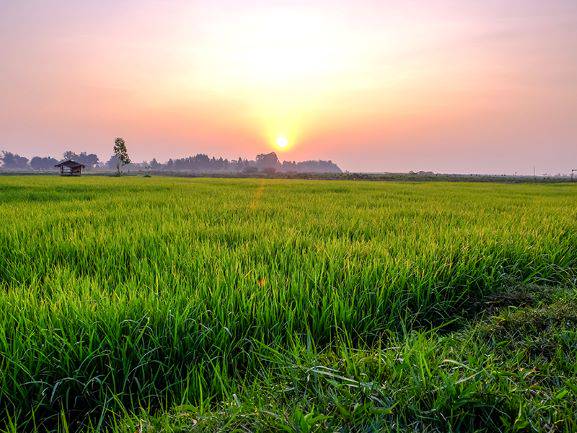 Jakarta: President Joko Widodo (Jokowi), in his state-of-the-nation address on Friday, highlighted the significance of ensuring continuity of the food supply chain throughout the nation.
"With regard to food security, we must ensure a smooth food supply chain, from the upstream of production to the downstream of distribution to all regions across the country," President Jokowi explained here on Friday.
Jokowi delivered the statement at the annual session of the People's Consultative Assembly (MPR) and the joint session of the House of Representatives (DPR) and Regional Representatives Council (DPD) on the occasion of the 75th anniversary of the proclamation of independence of the Republic of Indonesia held in Jakarta, Friday.
The head of state attached importance to ensuring a smooth food supply chain throughout the nation, especially during the pandemic.
Jokowi affirmed that swift actions are elicited when the health crisis starts having an economic impact in order to offer social assistance to the people, especially in the form of provision of staple foods.
Moreover, President Jokowi reiterated the significance of bolstering national food reserves, including by building food estates.
"We are building food estates to strengthen national food reserves, not only in the upstream sector but also in the downstream sector of the food product industry," he stated.
"We will no longer adopt manual ways but will embrace modern technology and the use of digital sophistication, not only for the domestic market but also the international market," Jokowi stated.
The president pointed to the development of several food estates in the provinces of Central Kalimantan and North Sumatra, adding that the process will continue in some other regions.
"It (the development of food estates) is the result of synergy between the government, private sector, and the community, as land owners and workers," Jokowi stated.
The government has planned to establish some new food estates in the country to ascertain adequate food supplies for the public under the implementation of the National Strategic Program.
Development of the food estates has become part of the government's National Strategic Program to be implemented within the next three years.
The Public Works and Public Housing Ministry had earlier targeted to revive 165 thousand hectares of land as a food estate in Central Kalimantan during the 2020-2022 period to realize national food resilience.
President Jokowi has tasked the ministry with developing the food estate that is projected to become a new food barn outside Java Island. (antara)