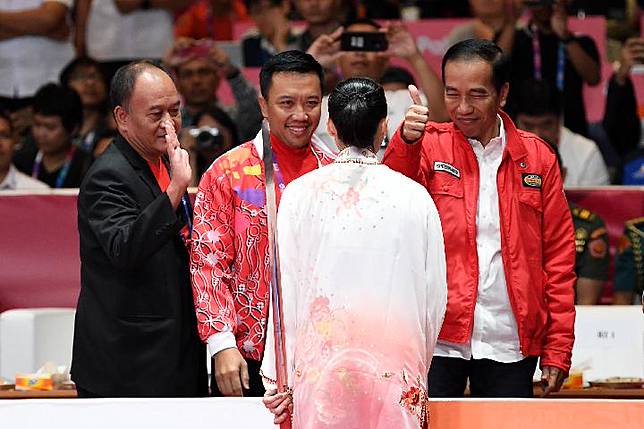 TEMPO.CO, Jakarta - President Joko "Jokowi" Widodo said that he highly respects the suspect-naming of the former Minister of Youth and Sports Imam Nahrowi by the Corruption Eradication Commission (KPK) after receiving the latter's resignation letter.
"I respect KPK's decision for [Imam's] suspect naming in relation to the misuse of the KONI grant," said the former Jakarta governor at the Merdeka Palace on Thursday, September 19.
The former Jakarta governor took the moment to remind his Cabinet members and State Ministers to be mindful and careful upon managing state budgets.
"Everyone must be careful in using the state budget (APBN). Everything is cross-checked by the Supreme Audit Agency (BPK) for its legality," the President said.
Jokowi asserted that the state ministers that do not comply with his call will certainly face law enforcers.
Earlier this morning, the Youth and Sports Minister Imam Nahrawi officially stepped down from his position after his suspect-naming by KPK in relation to the misuse of the National Sports Committee of Indonesia (KONI) grant.
He allegedly misused a total amount of Rp26.5 billion, according to the KPK.
FRISKI RIANA