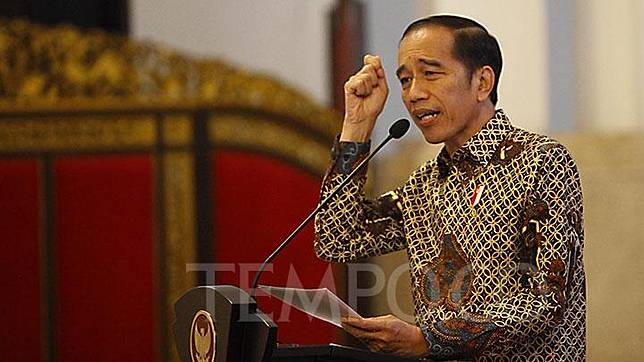 TEMPO.CO, Jakarta - President Joko "Jokowi" Widodo said the government was ready to propose a revision of the corruption law to include death penalty for corruptors so long as it the people wanted it.
"Yes, it is possible under the people's will," said the President after attending a stage performance to commemorate the World Anti-corruption Day at Vocational High School SMKN 57 Jakarta, Monday, December 9.
According to the former Jakarta governor, albeit the government and the public wish for corruptors to be sentenced to death, the legalization of the policy must be with the approval of the House of Representatives (DPR).
He explained that Indonesia could not impose a death sentence on corruptors due to a lack of policy. However, such a penalty could be managed if the graft practices were related to natural disasters.
"For example, there is an earthquake and tsunami in Aceh or NTB, we have a budget for handling the disaster, but it is corrupted, so the perpetrator can be charged with a death sentence," the president underlined.
Jokowi further said that the government was developing a system to prevent corruption acts. "But, all of it requires process, other countries need process, too. This is not easy to be handled, but please believe that we, the government and KPK, are striving to diminish, terminate corruption in our country," he concluded.
AHMAD FAIZ IBNU SANI