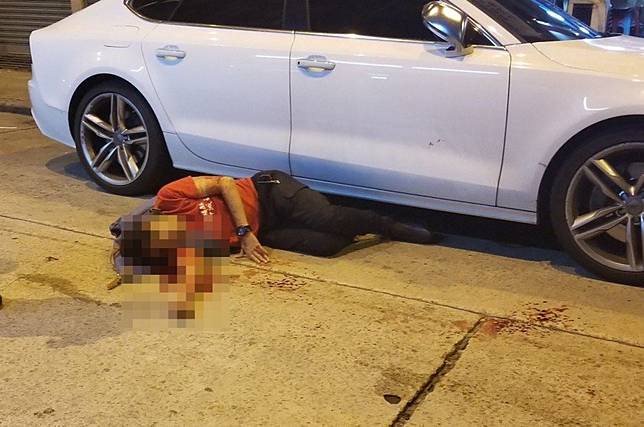 The leader of a pro-democracy group responsible for some of the largest peaceful protest marches in Hong Kong was attacked on Wednesday, four days before another planned mass rally.
Jimmy Sham Tsz-kit, convenor of the Civil Human Rights Front, was set upon by at least four non-ethnic Chinese assailants on Arran Street in Mong Kok at 7.40pm, a police source said.
The attack was the second against Sham in less than two months.
The Civil Human Rights Front said Sham had been smashed over the head with hammers and spanners but was conscious when sent to Kwong Wah Hospital in Yau Ma Tei.
A photo of Sham following the attack showed the activist lying on the ground near a white vehicle with blood spilled around.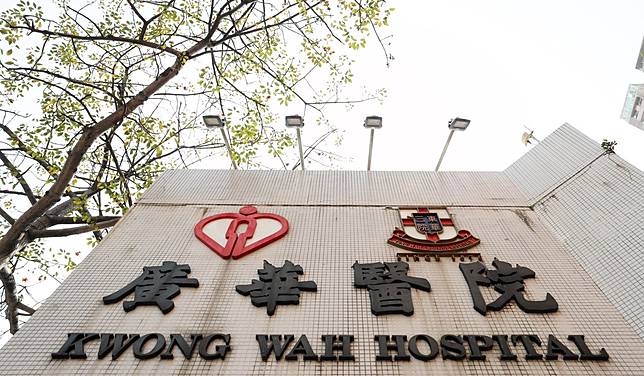 Police said Sham was bleeding from his head and arms when officers found him. The suspects fled in a car which officers were pursuing, the force said. An investigation was under way.
Fellow rights front member Figo Chan said witnesses had told him onlookers tried to stop the ambush but Sham's attackers pointed a knife at them.
Sham had been making his way to the democracy group's annual general meeting where he was expected to discuss a march from Tsim Sha Tsui to West Kowloon railway station set for Sunday.
Chan said the march would proceed as planned.
The rights front condemned the attack, saying it would have a "chilling effect" on democracy advocates and fuel fears of "white terror" in Hong Kong.
The attack was not the first against Sham. He and his assistant Law Kwok-wai were in late August set upon by two people in masks wielding a baseball bat and a rod, hours after the pair were told by police that a rally they had planned for the following weekend had been banned. Police later arrested three male suspects, including a 15-year-old boy. The youngster was charged with conspiracy to assault occasioning actual bodily harm and appeared at Kowloon City Juvenile Court. Two other suspects remain at large.
In addition to his activism, Sham is contesting a seat in Hong Kong's district council elections set for November, at Lek Yuen in Sha Tin.
A number of Hong Kong lawmakers from the city's pan-democratic camp were among those visiting Sham at Kwong Wah Hospital on Wednesday night, including Shiu Ka-chun, Tanya Chan, Wu Chi-wai, Ip Kin-yuen, Raphael Wong Ho-ming and "Long Hair" Leung Kwok-hung.
Tanya Chan, the bloc's convenor, condemned the attack and called it shocking. She urged police to investigate as soon as possible.
"What has Hong Kong turned into?" she asked.
Democratic Party lawmaker Lam Cheuk-ting said "the assault is clearly politically motivated". He accused police of failing to protect opposition politicians and activists. Lam said he had been assaulted by government supporters in June but police had not made any arrests.
Sha Tin district councillor Wong Yue-hon, who is campaigning against Sham for another term on the council in the November elections, condemned "all forms of violence" and wished Sham a speedy recovery.
"I do hope there will be a fair election and it will not be affected by this incident," he said.
But Wong discouraged Hongkongers from attending Sunday's rally, warning that it would descend into chaos like other protests in recent months.
"I hope the government can come up with a concrete proposal to restore social order, instead of the city seeing more and more injuries," he said.
Copyright (c) 2019. South China Morning Post Publishers Ltd. All rights reserved.