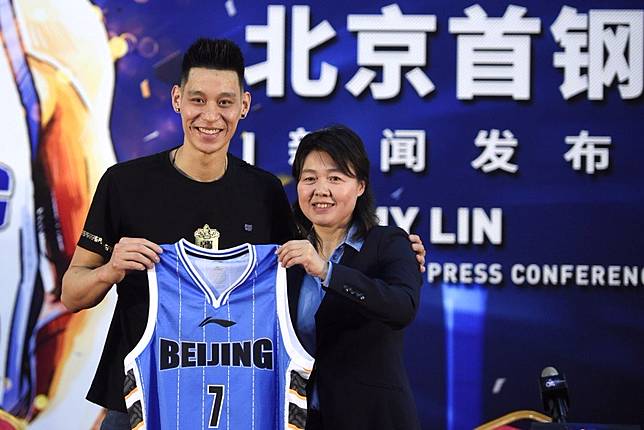 Jeremy Lin was ready to sign with the Beijing Ducks in July, his head of marketing has revealed in the latest episode of the YouTube documentary series "Never Done".
Lin's marketing CEO Patricia Sun said that Lin was going to post on Chinese video site Douyin to announce the decision.
"They called me mid-July and he was like 'Let's just do CBA. I'm gonna put this on Douyin.' And I was just like 'OK, wait, wait, wait, let's have some conversations with teams first and let's weigh out the options and see what's going on.'"
Lin said that he was made offers from teams in Russia, Israel and the Euro League, which he was advised to consider.
"My agent said if you really want to return to the NBA the best way is with these very good Euro League teams," he said. But that was not the path he chose.
"We've known that it probably wouldn't be Europe, even if Europe gives us a better chance to go back to the NBA. I think he knows that," Sun explained. "China is the best next step," she said.
Lin said that he had decided on the Ducks after the first meeting, before he even set off on his Asia Tour in the summer and arrived in China in September.
Shougang had been in contact before Lin left for tour. With the team president Qin Xiaowen living close to his parents' home in California, Lin invited her over where they talked for two hours.
"As soon as I finished the meeting, I told my family this might be my team next season."
"From that point on I really felt like it would be very hard for another team to offer me a better opportunity. We really felt like they did their homework."
Lin's trainer Josh Fan was given the opportunity to be a coach, something he described as "very, very important", as was the support the team offered for him to stay healthy and their shared philosophy on how basketball should be played.
But there was an underlying reason that Lin said he has struggled to explain.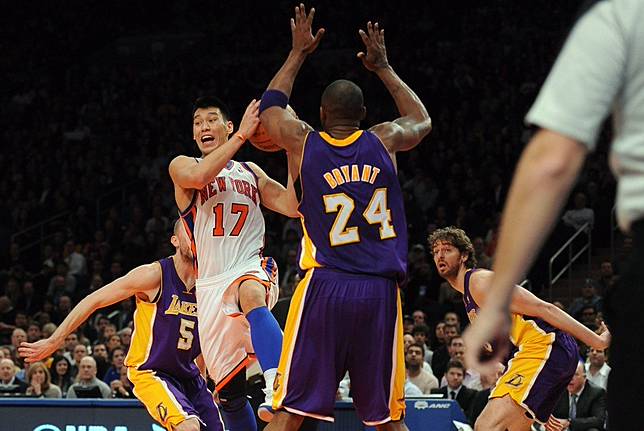 "In my heart I knew I really wanted to play basketball in front of Chinese fans.
"I can only say I've always felt Chinese fans have been great to me. I've always wanted to play basketball in front of them.
Some of those fans are superstars in their own right. Lin's friend and Dunk of China co-presenter Jay Chou Chieh-lun likened his arrival, in the NBA to the biggest names in the history of the sport.
"A little bit like Kobe Bryant or Michael Jordan, we all watch him play basketball," Chou said. "He's not just a ball player. He's a superstar."
The actor and singer Li Yifeng believes Lin will have a "league wide influence on the CBA" while Guo Ailun of the CBA's Liaoning Flying Leopards is excited to play his friend.
"Of course we will match up. Playing on the court there will be natural instincts that kick in. Not to say something has to happen but I think it will be very interesting," China star Guo said.
The pair are set to meet in Liaoning on November 22 in eighth round of matches. Lin's CBA career begins with a trip to Tianjin on November 3 before his first game at the Cadillac Arena when Beijing welcomes Shandong Heroes on November 6.
Copyright (c) 2019. South China Morning Post Publishers Ltd. All rights reserved.