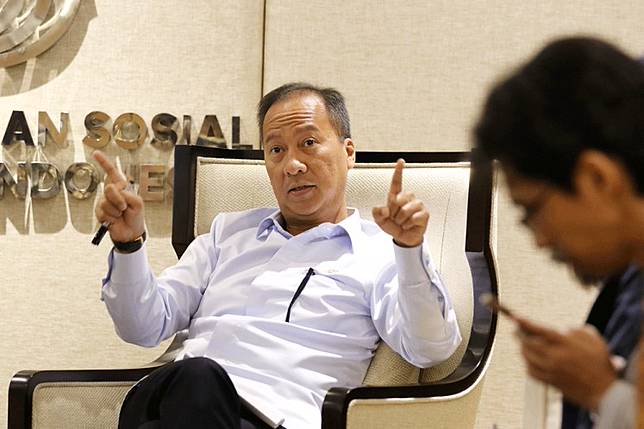 Several Japanese automakers have conveyed plans for further investment in Indonesia, which should help the government implement its roadmap to build a globally competitive automotive industry.
"We have received a report about Toyota Group's expansion plan worth of Rp 28.3 trillion (US$2 billion). This will include the development of Toyota, Daihatsu and Hino [vehicles]," Industry Minister Agus Gumiwang Kartasasmita said in a statement on Tuesday, as quoted by kompas.com.
The investment will be used to expand the company's business in Indonesia during the period of 2019-2023.
Meanwhile, Honda has conveyed its interest in investing Rp 5.1 trillion in Indonesia within the same period, Agus said.
"The investment [by Honda] will be allocated to localization, new [car] models and industry deepening, among other things," he added, noting that Honda had placed its research and development center in Indonesia.
The Golkar Party politician also invited more Japanese automakers to build research and development centers in Indonesia, taking advantage of special tax incentives.
Agus met with directors of automaker Mitsubishi Motors Corporation (MMC), Toyota Group, Daihatsu Motor Corporation, Hino Motor, Suzuki Motor Corporation, Isuzu Japan, and Honda Motor during his visit to the East Asian country.
Indonesia's automotive market has shrunk so far this year as domestic car sales declined by about 11.7 percent year-on-year as of October, according to data from the Association of Indonesian Automotive Manufacturers (Gaikindo) compiled by diversified conglomerate Astra International. 
In the month of October, domestic car sales dropped to 96,030, down nearly 9.5 percent from the 106,079 units sold in the same month last year.
Separately, Toyota Motor Manufacturing Indonesia (TMMIN) president director Warih Andang said Toyota Group had updated Agus on its car exports during the meeting.
"We also reinstated Toyota Group's [investment] commitment worth of Rp 28.3 trillion to [Minister Agus]," he said, as quoted by kompas.com. (prm)