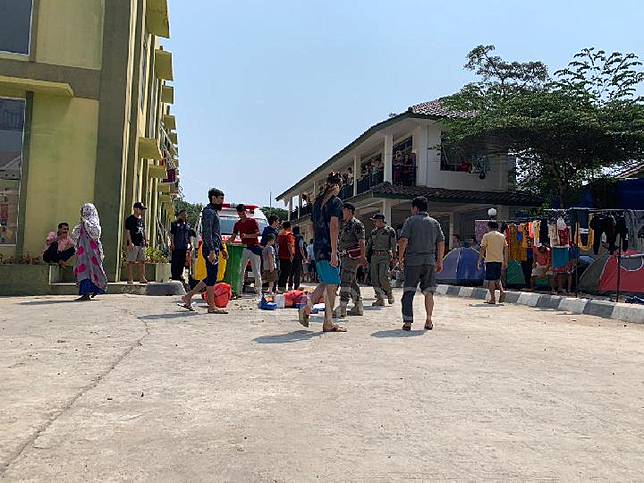 TEMPO.CO, Jakarta - Jakarta administration will seal off the former building of the West Jakarta military command headquarters (Kodim) in Kalideres which is currently occupied by asylum seekers on August 31.
"Refugees cannot inhabit ex-Kodim building any longer per August 31," said Jakarta's office of National and Political Unity (Kesbangpol) acting head Taufan Bakri in Jakarta Legislative Council, Wednesday, August 21.
In addition, the city administration will stop the aid distribution, such as water supply and health service, starting today, August 21.
Taufan explained the decision is made due to lack of city's financial and the term of the task force, which was formed to help accommodate the refugees, has ended.
He said Kesbangpol will inform them regarding the end of the service starting Thursday, August 22, and they will be evicted on August 31.
Matters regarding asylum seekers, Taufan went on, will be fully handed to the United Nations High Commissioner for Refugees (UNHCR) and International Organization for Migration (IOM). However, the city administration will resume the monitoring.
TAUFIQ SIDDIQ