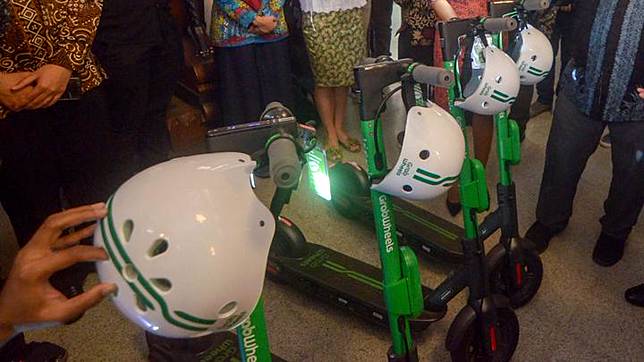 TEMPO.CO, Jakarta - The Jakarta Regional Transportation Agency will introduce regulations for the electronic scooter (e-scooter) by categorizing it as a personal mobility device.
"We will temporarily regulate the electronic scooter, unicycle, skateboard, and others soon. Insya Allah (By God's will), the regulation draft will be completed by the end of this month while later we will have follow-up discussions with stakeholders before it is presented to the governor," Priyanto, spokesperson of the agency, told the press on Monday.
The non-pollution vehicle will later have own traffic signs and speed regulations which refers to the Law Number 22 Year 2019 concerning traffic and land transportation, Priyanto noted.
Grab, with its rented e-scooter product named GrabWheels, will be one of the stakeholders involved, since two GrabWheels riders died after being struck by a car in Jakarta on Sunday, November 10.
Among the common rule violations on the use of an electronic scooter are, not wearing a helmet, riding the scooter on the main road, and crossing the bridge which is meant only for pedestrians.
ANTARA