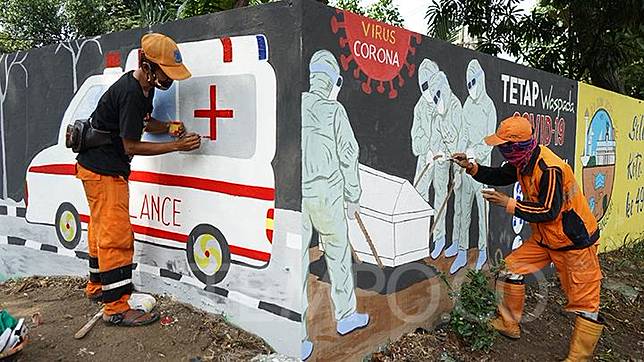 TEMPO.CO, Jakarta -Indonesia's capital city saw an increase in the positivity rate of COVID-19 transmission for the past week, from 7.4 percent to 8.08 percent. The data was recorded from August 3-9, as stated on the corona.jakarta.go.id.
Meanwhile, the number of daily cases of COVID-19 for the past week from August 3-9 was 386, 468, 584, 693, 776, 534, and 319. The 776 daily cases on August 7 was officially the highest number of new cases ever since the pandemic hit Indonesia.
The website also recorded that there were 221 burials with COVID-19 protocol from August 1-7. This came as a sudden increase compared to the previous month during the same period that recorded 129 burials.
As of August 9, 2020, the number of burials under the coronavirus protocol in Jakarta totaled to 3,968 people with 26,193 confirmed positive COVID-19 cases.
IMAM HAMDI