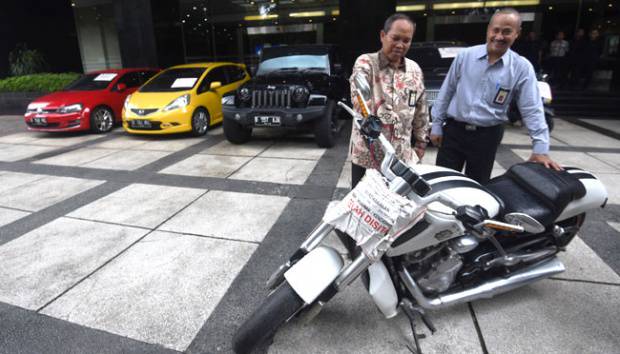 TEMPO.CO, Jakarta -Jakarta's tax agency announced that there are currently 5.1 million vehicles in the city that has not paid their taxes nearing the end of 2019. The ratio of vehicles with tax arrears and those that have paid their dues is 70 percent to 30 percent.
"The potential income that can be gained from this is IDR 2.1 trillion, that is an astonishing number. So we will continue to pursue taxpayers to pay their dues," said the head of South Jakarta's vehicular tax unit Khairil Anwar on Wednesday, December 11, 2019.
One of the ways to collect the massive tax arrears, he said, will be done by holding numerous police operations as they did today and stopped 60 vehicles that have yet to pay their taxes. Owners are then ordered to immediately complete their tax dues.
Nearing the end of the year, the Jakarta Provincial Government is upping its efforts to increase their taxable incomes. Other than the street operations, authorities have also held tax operations specifically for luxury vehicles with tax arrears with a potential IDR 36.8 billion to be paid by wealthy owners.
M JULNIS FIRMANSYAH