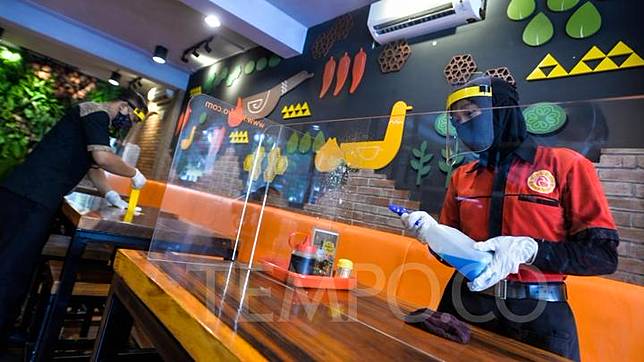 TEMPO.CO, Jakarta - The Jakarta Legislative Council (DPRD) Commission D Secretary, Syarif, announced that the large-scale social restriction or PSBB policy which is slated to end on Thursday, June 4, will not be extended. The city administration, he added, had prepared a transition period.
"The PSBB transition period will be carried out for a month," said Syarif to Tempo on Wednesday, June 3.
He explained that the city administration will be in a transition period from the PSBB to a new normal phase amid the coronavirus pandemic. During the time, several economic activities will be resumed.
Other than economic activities, Syarif went on, the government will gradually open places of worship, shopping centers, up to tourist destinations in the capital. "Tourist sites that will be reopened belong to private parties, the state-run ones will not yet so."
Although all economic and governmental activities will be relaxed, the legislator underlined that the government demanded the enforcement of Covid-19 health protocols, such as wearing face masks, thermal body checks, and washing hands regularly.
In addition, each office and shopping center are obliged to provide a separate entrance and exit gates for their visitors and employees.
"The health protocols are regulated quite strictly," said the member of the commission overseeing environmental management, adding that the transition period will be evaluated every week.
If there is a significant hike in Covid-19 cases during the time, Syarif said, "the government will enforce the social restrictions and isolation again. The rule on the transition period will be signed by Governor (Anies Baswedan) tonight."
IMAM HAMDI