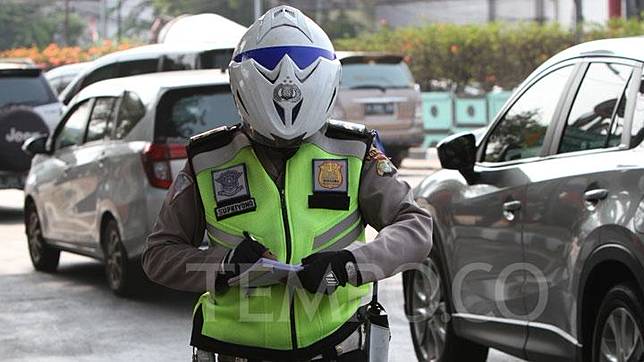 TEMPO.CO, Jakarta - Jakarta Environment Agency recorded a lower rate of air pollution up to 16 percent after one-month implementation of the expanded odd-even policy in the capital.
The agency head Andono Warih explained the 16 percent drop was calculated from the average daily distribution of PM 2.5 through the air quality monitoring system installed on Jalan Suryopranoto.
"Jalan Suryopranoto which is one of the affected areas of the expanded policy shows a decrease in PM2.5 concentrates by 16 percent," said Andono in the City Hall, Central Jakarta, Tuesday, September 17.
The air quality monitoring system in HI Roundabout also saw a drop in PM2.5 concentration from 64 percent to 58.8 percent and the other in Kelapa Gading from 56.75 percent to 50.05 percent, Andono added.
He continued to say that the data showing better air quality were obtained from August 11 to September 13 or during the traffic policy trial run and implementation, compared to data of the previous month on July 8 to August 9.
"That means, the expanded odd-even policy attracts air quality improvement," he remarked. Therefore he concluded that the city's air quality will be further improved should Jakartans use public transportation or eco-friendly vehicles instead of private ones.
TAUFIQ SIDDIQ