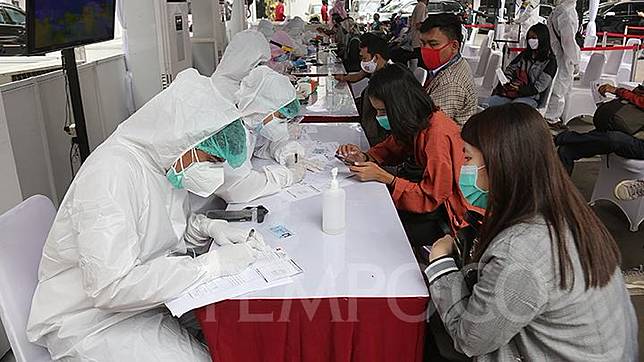 TEMPO.CO, Jakarta - Jakarta COVID-19 task force recorded that 509 patients of the new coronavirus disease have been declared recovered, making the total of the recovery to 15,710.
"From the total of positive cases, 15,710 have been declared recovered," said Jakarta Health Department's chief of health service, Weningtyas Purnomorini, in a written statement on Saturday, August 8.
The new additional number was the second highest record. Previously, the highest number was recorded on August 1, when 679 patients were declared cured. Based on corona.jakarta.go.id website, the recovery rate is at 62.2 percent.
Meanwhile, the new COVID-19 positive case is recorded at 721, the highest since the outbreak of the pandemic. According to Weningtyas, as many as 128 cases were the accumulation of cases from the previous day that have just been submitted to the health department.
Weningtyas reported that until today, COVID-19 positive cases have reached 25, 242, with active positive cases at 8,598 patient, comprising 2,488 hospitalized patients and 6,110 people conducting self-isolation. Meanwhile, the death toll is recorded at 934 people.
Taufiq Siddiq