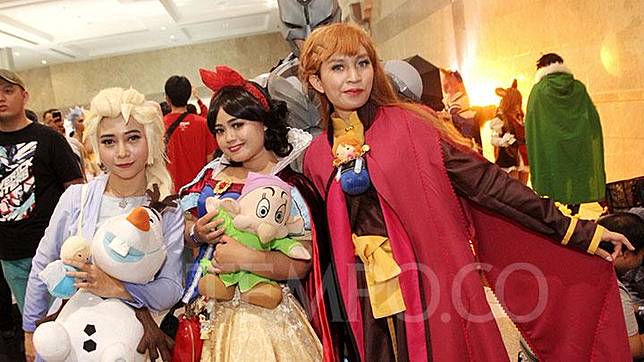 TEMPO.CO, Jakarta - The Jakarta Tourism and Culture Agency expressed its optimism to achieve its target of three million foreign tourists visit in 2019 in the last two months of the year.
"For 2019 our target is three million, the latest data has reached 2.8 million for foreign tourists visits, God's Willing, by the end of the year it can be achieved," said Jakarta Tourim and Culture Agency Secretary Asiantoro on Friday, November 15, 2019.
Asiantoro said that until the end of this year, the Jakarta Tourism and Culture Agency will held various events such as festivals to attract foreign tourists to the capital, such as the Batavia Chinatown Festival 2019 at the Old Town area, which targets Asian tourist to come to the capital.
Jakarta will also held international Performing Arts for two consecutive days starting on Saturday November 16, 2019 until Sunday, November 17, 2019. The event, which will combine music, dances and circus will be held at the National Monument East Plaza starting from 6:30 PM until 10:00 PM.
"Next Sunday there will be Cosplay Parade 2019 in Monas, this is also an attraction," Asiantoro said.
The Cosplay Parade 2019 event in Sunday, November 17, 2019 is said to invite six famous cosplayers from Japan, Malaysia, Singapore, Thailand, Philippines, and Vietnam to act as judges in the event.
Also in an effort to maintain foreign tourists' interest to visit Jakarta, another festival that will be held is the Batavia Chinatown Festival 2019 at the Fatahillah Square at the Old Town area on Saturday, November 16, 2019.
The festival will showcase a colossal drama on the history of the Chinatown area in Jakarta. In addition the event will also display Betawi and Chinese art and cultural attraction, and culinary festival.
Asiantoro further said that Jakarta remains as foreign tourist attraction although it cannot match Bali.
ANTARA