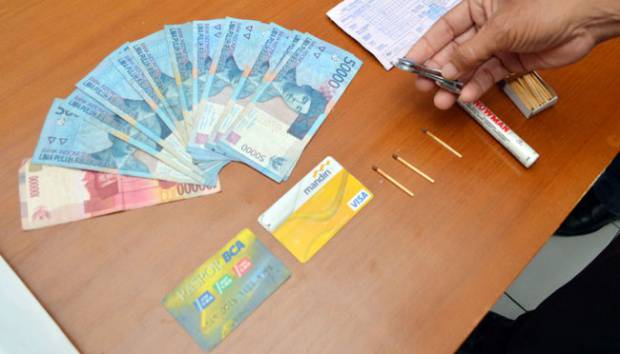 TEMPO.CO, Jakarta -The Jakarta Public Order Agency (Satpol PP) is set to hold an inquiry against one of the agency's members, identified as MO, who's suspected to be involved in the recent Bank DKI ATM theft.
According to the West Jakarta Satpol PP chief Tamo Sijabat, the member in question had just come home from conducting his umrah pilgrimage.
"The person is already in Jakarta, but we don't know yet, we're still waiting for MO to arrive at the provincial headquarters for an examination," said Tamo.
According to Tamo, the alleged suspect did not work alone after the agency suspected the involvement of another West Jakarta Satpol PP member identified as "T."
"There's another one in our region, there are two from West Jakarta out of a total of 12 alleged suspects, as mentioned by Satpol PP Chief Arifin," he said.
Previously, Jakarta Governor Anies Baswedan handed one Satpol PP member incriminated in the crime to the Metro Jaya Police precinct. The governor also asserts that these people incriminated must be fired from the institution.
ANTARA