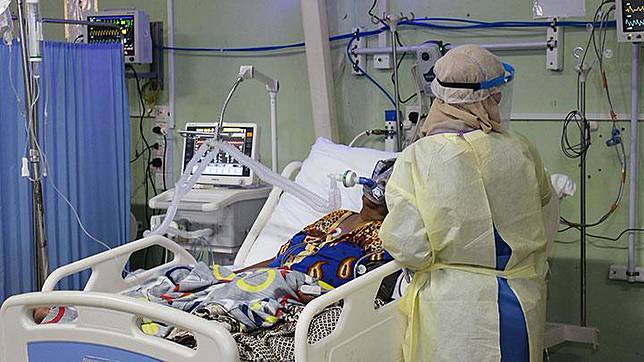 TEMPO.CO, Jakarta - The surge in novel coronavirus infection or Covid-19 in Jakarta continued. On Thursday, August 6, 2020, the capital city's virus mitigation task force reported 597 new cases, pushing the total number to 23,863.
"We can report there are 597 new cases today," said Ani Ruspitawati as the head of health resources of Jakarta Health Agency in a written statement on Thursday, August 6, 2020.
Ani said that the figure was gained from a total of 6,063 PCR tests. In addition, 111 cases were the cumulative data that had been just reported to the Health Agency.
The capital city presently has 7,949 positive Covid-19 cases with 2,552 patients being treated in hospitals and the remaining 5,397 patients in self-isolation.
On the same day, the number of recoveries also increased by 246, bringing the total to 15,006. Meanwhile, the fatalities hit 908 people.
As published on the city's official page corona.jakarta.go.id, there are 10,450 asymptomatic patients, 1,787 suspects isolated in hospitals, and 2,757 suspects in self-quarantine.
Jakarta administration also recorded 102,537 people who had close contact with confirmed cases, yet 93,020 of them had passed the isolation.
TAUFIQ SIDDIQ