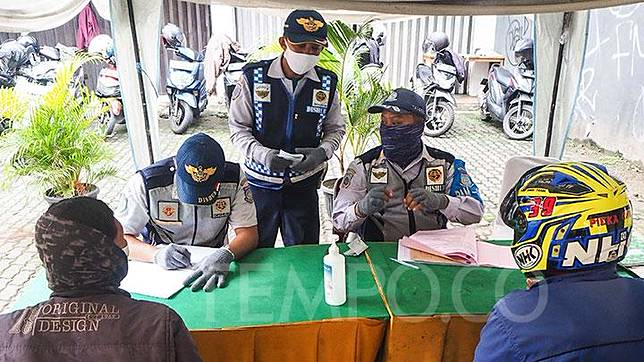 TEMPO.CO, Jakarta - Jakarta COVID-19 mitigation task force has so far collected over Rp2 billion in fines for violations of the Gubernatorial Regulations on the enforcement of the transitional PSBB or large-scale social restriction.
"We have collected more than Rp2 billion," said the city's head of Health Agency Widyastuti in an online press conference on Wednesday, August 5.
The funds were collected from those violating the health protocols of not wearing face masks up to having been in crowds. The act was carried out by officers of the public order agency or Satpol PP.
Widyastuti clarified that the sanction was not aimed at making money but to encourage public discipline in complying with the basic health principles against COVID-19. According to her, until date, some people did not believe the threat of the virus.
"We have a survey revealing that there are people who do not perceive COVID-19 as a threat and think it will vanish on its own," she said.
Satpol PP recorded that most of the violators were those who did not wear face masks. Throughout the transitional PSBB period from June 5 until August 3, 62,198 people were caught without masks in public, and they must pay a fine of Rp250,000 as stipulated in the Gubernatorial Regulation.
Read more:
Transitional PSBB; Entertainment Venues in Jakarta Still Not Allowed to Reopen
TAUFIQ SIDDIQ