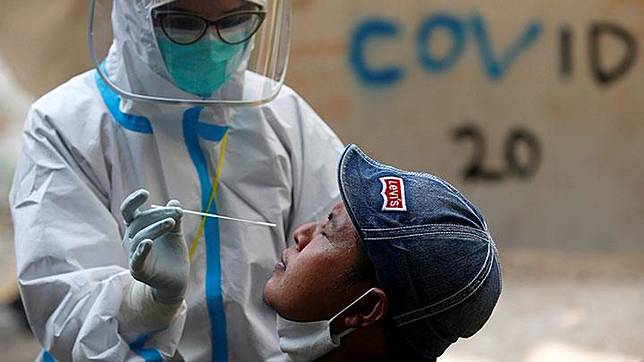 TEMPO.CO, Jakarta - The Jakarta COVID-19 mitigation task force reported more than 400 new positive cases on Monday, August 3, 2020, pushing the total tally to 22,443.
"We'd like to announce 489 new infections," said the Jakarta Health Agency's Head of Public Health, Fify Mulyani, in a press conference on Monday, August 3.
Fify said the findings were obtained from a total of 4,865 PCR tests. As many as 130 of the 489 new cases were noted from the accumulation of cases reported to the Jakarta Health Agency in the last seven days.
Fify added that 7,411 patients were still undergoing hospital treatment and independent isolation. Meanwhile, 14,165 patients have recovered, including today's 138 new recoveries from yesterday's 14,027, whereas patients succumbing to the illness in the city hit 867.
According to the city's official page corona.jakarta.go.id, there are 60,656 suspected cases. Of which, 1,816 people were undergoing isolation at hospitals, 3,070 patients practiced individual isolation at their homes, while the rest have finished the isolation.
The COVID-19 probable cases in the capital, meanwhile, reached 644 with 38 of them having passed the isolation period.
Additionally, Jakarta recorded 97,872 close contact cases, 88,436 of the total have finished isolation. There were also 6,014 discarded cases with all of the people having finished isolation.
TAUFIQ SIDDIQ