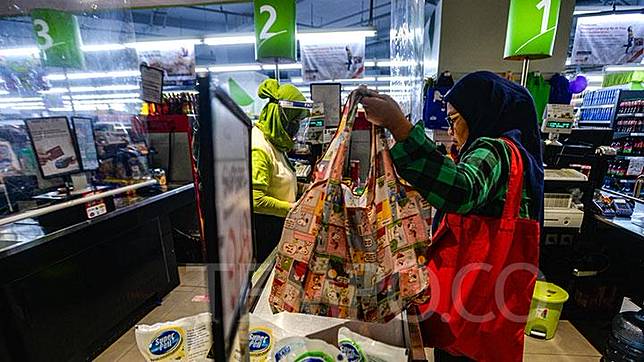 TEMPO.CO, Jakarta -The Jakarta Administration is currently encouraging tourists to shop and accommodate their groceries using environmentally-friendly shopping bags dubbed the KBRL. This comes after the government imposed Governor's Regulation No.142/2019.
Head of the Kepulauan Seribu (Thousand Islands) tourism and creative economy, Puji Astuti, said that the government continues to promote the campaign by involving travel agents that will, later on, incorporate the policy into tourism packages used in the area.
"The packages will include environmentally-friendly shopping bags that tourists could use during their visit to Kepulauan Seribu," said Puji Astuti in Jakarta on Thursday, July 9.
The city administration has also involved other aspects of local tourism to promote the anti-disposable plastic bag initiative. The government also maintains that this policy is required across three economic activity locations namely malls, traditional markets, and supermarkets.
Officials assert that business permits can be revoked if businesses are found to violate the law.
Related coverage: Single-use Plastic Banned; Jakarta Expects to Reduce Waste Volume
ANTARA