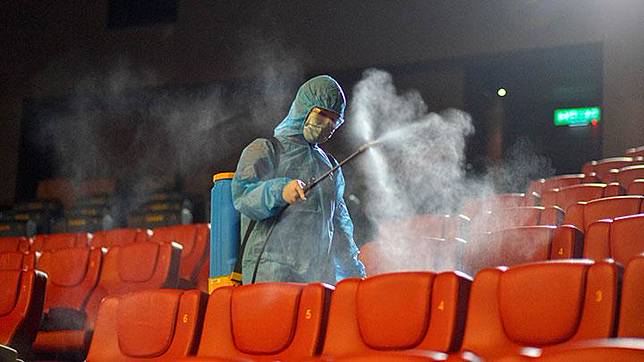 TEMPO.CO, Jakarta - Jakarta provincial administration stated that movie theaters are allowed to reopen during the extended transition period to a new normal era starting Monday, July 6.
The reopening of the cinema in the city is regulated in the Decree of the Tourism and Creative Economy Agency Head No. 140/2020 concerning the extended transitional PSBB or large-scale social restriction in the tourism sector that was inked on July 6.
"The extended transition period and this protocol aim at encouraging the capability and independence of business actors and as guidance on running their business during a transition period to a healthy, safe, productive community," as noted in the decree.
Tourism businesses that are permitted to resume operation following the COVID-19 closure include the entertainment and recreation sector, such as theaters, film production, and entertainment shows in public spaces, as well as corporate outdoor events, meetings, and so on.
Meanwhile, sports recreation areas except swimming could be reopened for the public from July 12, 2020.
The reopening of entertainment places up to sports areas is under the predetermined health protocols against COVID-19.
Related coverage: Theater Business May Recover the Longest after Covid-19 Pandemic
IMAM HAMDI