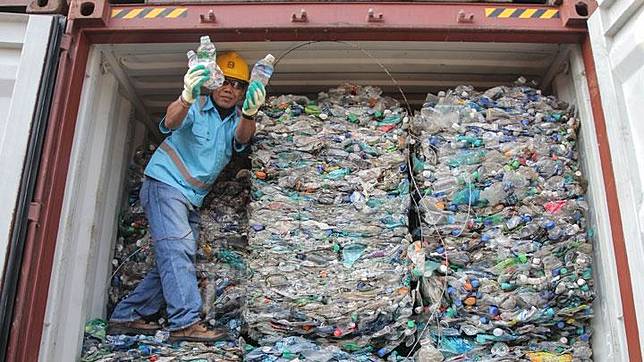 TEMPO.CO, Jakarta - The Indonesian government through the Directorate General of Customs and Excise will re-export nine containers of toxic and hazardous waste to Australia.
"Today we will re-export it to its country of origin," Director General of Customs and Excise Heru Pambudi said at a press conference in Jakarta Wednesday. The Tangerang Customs Office in cooperation with the Environment and Forestry Ministry has taken action against three companies suspected of receiving the toxic and hazardous waste. The three companies have been identified by their initials as PT HI, PT NHI and PT ART.
One of the companies even imported the waste without the required documents, Heru said.
The first investigation was conducted on PT HI which imported 102 containers of plastic sheets and artificial plastic of various kinds. The investigation was jointly conducted by the customs office and the ministry which found 23 containers contaminated by garbage and toxic and hazardous waste.
As a result, the customs office recommended the re-export of 13 containers of hazardous waste to Australia, seven containers to the United States, two to Spain and one to Belgium.
"The remaining 79 containers were declared clean and can be issued usage permits," he said. The second measure was conducted on PT NH which imported 138 containers of waste chips.
ANTARA