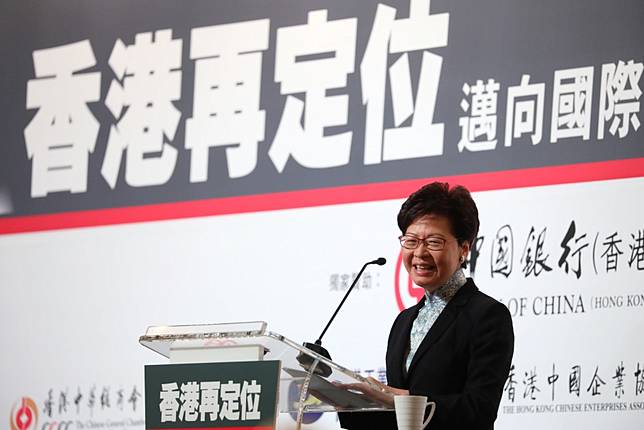 Every breakthrough in science or technology has led to significant changes in society and economy. The invention of the steam engine, for instance, ushered in the Industrial Revolution and sealed Great Britain's position as a global power in the 19th century.
The world now faces another wave of technological revolution, but to reap the full benefits of scientific and technological advancements, there must be strong and robust research and development (R&D) capabilities, particularly in exploratory and fundamental R&D.
This is the bedrock of research on which novel technologies and creative products are built. Our quality of life has been improved by products and technologies such as X-rays, the internet, GPS or Global Positioning System, genetically modified foods, wireless radio frequency identification, three-dimensional printing and more. Nations also develop powerful weaponry through R&D; therefore many countries devote abundant resources and money to it.
In 2018, China spent 1.96 trillion yuan (US$284 billion) on R&D, which is 2.18 per cent of its gross domestic product and close to the 2.8 per cent of the United States, the world's leading technological power. In Hong Kong, however, R&D spending remains woefully low despite government efforts to increase funding in recent years to encourage innovation and technology.
According to the Census and Statistics Department, Hong Kong spent HK$24.5 billion (US$3.15 billion) on R&D in 2018, about 0.86 per cent of its GDP, which is considerably lower than the 2.4 per cent average among the countries of the Organisation for Economic Cooperation and Development. Hong Kong plans to improve its R&D spending to 1.5 per cent of its GDP by the end of the current government's five-year term. This is a positive and concrete step in the right direction.
However, a report released by Our Hong Kong Foundation last month pointed out some glitches in the government funding process, such as a lack of flexibility in the funding mechanism.
The mechanism is too fragmented and the approval process often lengthy, said the foundation. There are five agencies largely responsible for approving and allocating the funds, including the Innovation and Technology Commission, Research Grants Council of the University Grants Council, and the Food and Health Bureau. But there is no adequate coordination between these agencies, which frequently results in resource overlaps.
Most critically, there is no overarching body akin to Singapore's National Research Foundation or the UK Research and Innovation government department to conceive a long-term vision for Hong Kong and coordinate all the responsible agencies to optimise the R&D funding.
Meanwhile, China, with its many ministries and departments, fully supports the Greater Bay Area vision of becoming a centre of technology and innovation, including the key move of channelling and converging funding for innovation and technology research projects in the area.
Last July, the Hong Kong University of Science and Technology received nearly 3.17 million yuan in funding from the Guangdong provincial science and technology department. More universities and R&D institutions in Hong Kong should be seeking out more opportunities like this and looking to assimilate into the national innovation ecosystem.
In the past few years, international studies and rankings have tracked Hong Kong's declining innovation capability. However, as China's President Xi Jinping pointed out, Hong Kong still has a solid technological research basis and remarkable scientists.
Hong Kong has five universities among the world's 100 best tertiary institutions in the latest QS World University Rankings. But Hong Kong must not be complacent. We must continue to raise our R&D capability, nurture more R&D talent and encourage greater participation from the business community to foster a sustainable landscape. Only by doing all of these can Hong Kong be transformed into a leading R&D hub.
Ken Chu is group chairman and CEO of Mission Hills Group and a national committee member of the Chinese People's Political Consultative Conference
Copyright (c) 2020. South China Morning Post Publishers Ltd. All rights reserved.