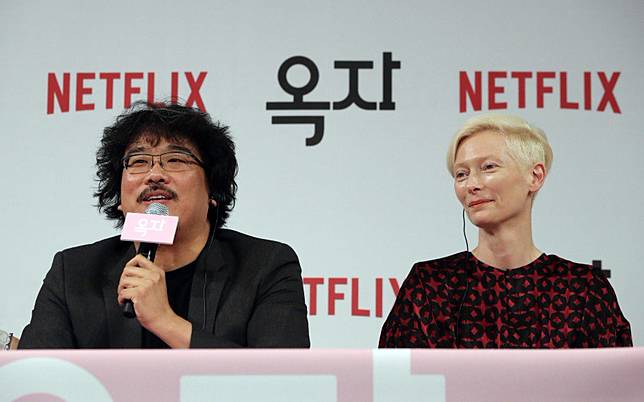 China's inexorable economic rise, and Japan's industrial revolution before it, have long attracted superlatives. But beyond these economic giants, there is much dynamism elsewhere in Asia, too. Consider that, in Bangladesh, manufacturing as a share of its economy has jumped from 16 to 22 per cent in just 10 years.
Or look at Yangon, Myanmar's largest city, which is well on its way to becoming an innovation hub. From a standing start, the city has attracted US$2.6 billion of foreign direct investment into knowledge-intensive sectors over a decade.
What is most exciting about Asia is not only its combined and still-increasing scale - this is the world's largest regional economy - but that its diverse economies are integrating rapidly, fuelling each other's growth.
Our new research found a distinct trend towards integration in Asia. Today, 60 per cent of goods traded are within the region, as are 71 per cent of investment in Asian start-ups and 59 per cent of Asian foreign direct investment. Even most Asian travellers - 74 per cent - make trips within Asia.
"Asia-for-Asia" networks studded with vigorous cities are spreading across the region: in industry, technology and among people. And these networks are very largely being developed by Asians. For instance, South Korea accounted for 33 per cent of foreign direct investment in Vietnam, while Japan provides 35 per cent of the same in Myanmar, and 17 per cent in the Philippines.
Asia's diverse economies complement each other and, together, they are a considerable force. For example, as working-age populations in China and Asia's advanced economies decline, those in Asia's emerging economies are growing. India's median age was 27 in 2015 and by 2050, is expected to be only 38, lower than China's median age by around 10 years.
Also, as one country moves up the economic development ladder, another takes its place. We see this in labour-intensive manufacturing, as China shifts into knowledge-intensive manufacturing that requires more research and development.
From 2014-2017, China's share of emerging economies' labour-intensive manufactured exports declined from 55 to 52 per cent. During the same period, Vietnam's share increased by 2.2 percentage points and Cambodia's by 0.4 of a percentage point. Nike has manufactured more of its product lines in Vietnam than in China since 2009.
Asia is also largely financing its own innovation - as much as 71 per cent of Asia's venture capital funding is from the region. And this is global-scale investment in technology. Last year, 47 per cent of worldwide start-up funding took place in Asia.
Funding may be regional, but innovation has more local variety than in many Western economies. Take ride hailing for example. There is no Uber or Lyft dominating multiple markets. Instead, each market has a favoured ride-hailing company - Didi Chuxing in China, Grab in much of Southeast Asia, Ola Cabs in India, and Go-jek in Indonesia. This is what might be called a "multi-local" innovation model.
Asia is a major hub not just for flows of money but also of people. Tourism has nearly tripled over the past decade and three-quarters of trips made by Asians are within the region. Asia accounts for more than half of air passenger growth worldwide over the past decade. China is the world's largest source of tourists and their spending power is changing the industry, from Mandarin-speaking shop assistants to electronic value-added tax refunds through Alipay.
Asian companies are playing the angles, forging new business models that take advantage of the complementary nature of its economies. China's Alibaba is developing a logistics hub within Malaysia's digital free-trade zone to make cross-regional shipments more cost effective.
Chinese insurer Ping An has a joint venture with Grab to offer Southeast Asian customers an artificial-intelligence-assisted tool to obtain medical consultations, get medicine delivered and book appointments.
Singapore's DBS Bank plans to enter India's credit card market next year to tap its considerable growth potential. As of May this year, India had only 48.9 million credit card users, compared with 825 million using debit cards. Fosun Tourism is buying a majority stake in British travel firm Thomas Cook. Japan's SoftBank has led several large funding rounds for Indian unicorns.
International businesses already on the ground in Asia can benefit, too. Lufthansa, for one, has stepped up its presence in Asia, increasing its flights to Seoul and Singapore, and adding a new flight to Osaka.
The airline estimates that adding more routes to China and Southeast Asia could boost passenger numbers by 40 per cent. Netflix is investing heavily in Asian content, creating new demand. The global streaming company entered the South Korean market in 2016 and is investing in original content production.
There are also opportunities to tap Asian demand not being met from within the region. Education is an example. Britain has explicit policies to attract Chinese students by simplifying visa applications and offering a post-study work visa at 23 universities.
Several leading British and American schools have also set up campuses in China, while several universities have established research partnerships with their Chinese counterparts.
Asia may be becoming more integrated and resilient, but it is not a closed shop. There are plenty of opportunities for businesses around the world to tap into what is increasingly being hailed as the Asian Century.
Oliver Tonby is McKinsey's Asia chairman. Jonathan Woetzel is head of the McKinsey Global Institute in Asia
Copyright (c) 2019. South China Morning Post Publishers Ltd. All rights reserved.