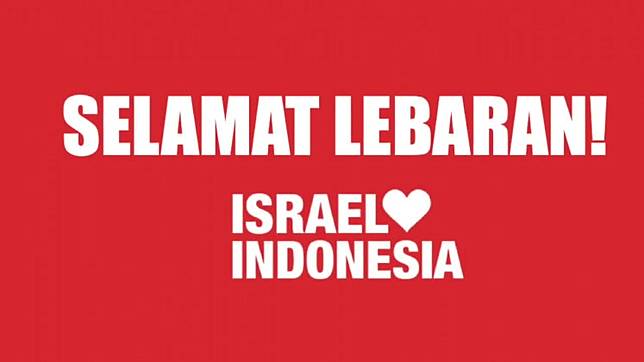 A group of Israeli nationals has posted a video wishing Indonesian Muslims selamat Lebaran (happy Idul Fitri) as part of an online campaign to promote camaraderie and understanding between the two countries.
The short video, which was uploaded onto YouTube by a channel named Israel Loves Indonesia on Sunday afternoon, features a number of Israeli citizens wishing the Indonesian public a happy Idul Fitri and expressing their desire to visit Indonesia in the near future.
"It's the Muslim holiday of Eid-al-Fitr, so Israelis wanted to surprise all Muslim Indonesians with their warmest wishes! Selamat Lebaran, we [love] you!" the group wrote on its Facebook page alongside a link to the YouTube video.
The group was not immediately available for comment when contacted by The Jakarta Post regarding the video campaign.
In the "About" section of its Facebook page, the group describes itself as an initiative that seeks to connect the people of Israel and Indonesia.
"Israel Loves Indonesia is building bridges between the great peoples of the world's largest Muslim-majority country and the world's only Jewish-majority country. We are not enemies. We love each other," the message reads.
In the same section, the initiative explains it is part of the larger We Love You movement, which was kickstarted by the Peace Factory.
The organization previously launched a similar campaign called Israel Loves Iran in 2012.
Indonesia and Israel have no diplomatic relations. Indonesians, however, are able to visit Israel for religious pilgrimages, while Israelis can also visit Indonesia on a calling visa or limited-stay visa. (rfa)