Man-mountain and Instagram sensation the "Iranian Hulk" is set for his combat sports debut in Bare Knuckle Fighting Championship (BKFC) next year.
The promotion announced the news after its Saturday event, and while there is no official date or opponent, BKFC confirmed it will happen and will be marketed under a seriously provocative banner.
"He's literally our biggest signing we've ever had," BKFC boss David Feldman told MMA Fighting post-event. "This guy is going to make his BKFC debut in early 2020. We're going to do a show titled 'USA vs Iran: World War III'.
"He's going to make a home here and we expect really, really big things from the 'Iranian Hulk'," Feldman added.
The 390-pound wrestler-turned-bodybuilder - real name Sajad Gharibi - had been scheduled to debut in an MMA superfight this year but the bout was cancelled.
Earlier in the year, Polish MMA organisation KSW had teased a fight between 27-year-old Gharibi and English bodybuilder-turned-actor Martyn Ford, dubbed "the scariest man on the planet", in what would have been undoubtedly the heaviest pair of fighters ever to share the cage.
The Iranian was also in talks to face his namesake "Brazilian Hulk" - Romario dos Santos Alves - a similarly muscular bodybuilder. While Gharibi made the announcement on social media, this story-line has also fizzled out.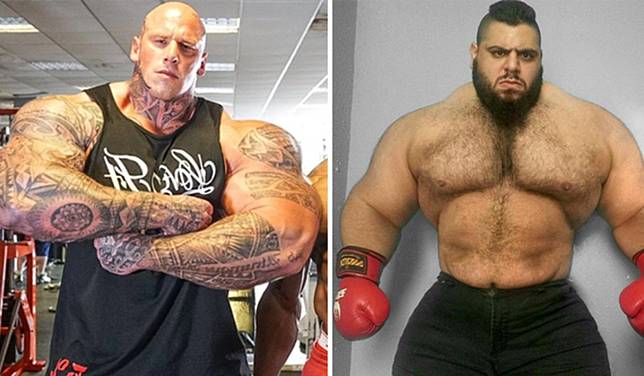 Gharibi shot to fame in 2016 after the BBC produced a video of him vowing to join Iranian forces to fight against Isis.
Rumours of a transition in to combat sports began thereafter but Gharibi has yet to step into the cage.
Copyright (c) 2019. South China Morning Post Publishers Ltd. All rights reserved.