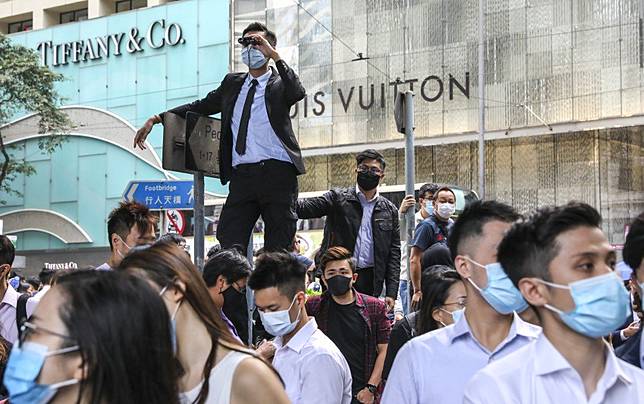 International fashion brands are enjoying a boom in mainland China, where a government cut to consumption tax has led to a surge in sales and higher shop rental yields, according to a senior executive at a major retail landlord.
Sales of some luxury brands have been growing up to four times faster in China than they have across the rest of the region, said Christina Hau Shun, assistant director and general manager for retail leasing and operations at Wharf China Estates, a wholly owned subsidiary of Hong Kong-based Wharf Holdings.
This has led to a healthy rise in rental incomes from shopping malls.
The situation is in stark contrast to Hong Kong where many high-end retailers have seen their sales devastated by six months of violent street protests, forcing them to request rental relief from their landlords.
"We have seen sales of some luxury international brands grow 200 per cent to 300 per cent higher than their overall performance in Asia-Pacific in the third quarter in my portfolio," said Hau.
She manages a portfolio of 4.14 million square feet of investment properties, largely made up of four shopping malls - Chengdu IFS, Chongqing IFS, Chongqing Times Square and Dalian Times Square.
She said rental income at the 2.2 million square-foot Chengdu IFS, the group's flagship mall in western China, had doubled in the four years to 2018. The mall, comparable to Harbour City in Hong Kong in scale and prominence, was opened in 2014.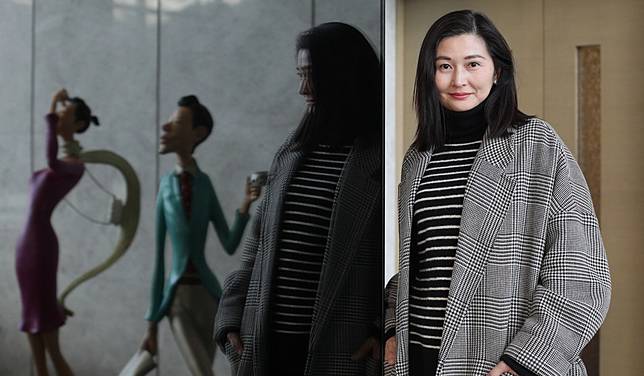 Tenants would be charged higher rents again when their leases next come up for renewal, said Hau, without disclosing the magnitude of increase.
Retail sales at Chengdu IFS grew 13 per cent to 3.297 billion yuan in the first half of this year, according to Wharf's interim report. No details were available for Chongqing IFS.
Hau, whose portfolio comprises 640 shops including international brands such as Tiffany and Burberry, attributed the stronger sales of luxury goods to the Chinese government's decision in March to reduce value-added tax (VAT) from 16 per cent to 13 per cent.
On December 5, Tiffany & Co revealed that its sales for the three months to October 31 had achieved double-digit growth in China but "significant disruptions in Hong Kong".
Burberry said its sales in the mainland had accelerated from the "mid to high teens" in the second quarter.
Last month, Burberry's chief operating and finance officer, Julie Brown, said sales in Hong Kong had fallen 38 per cent in the second quarter, and 22 per cent in the six months to September.
Most retailers in Hong Kong have seen their sales sink since early June when demonstrators first took to the streets in what has now been six months of protests punctuated by violent clashes with police.
The city recorded its biggest retail slump on record in October when sales contracted 24.3 per cent to HK$30.1 billion (US$3.9 billion).
Hong Kong's economy is now littered with reports of shop vandalism and closures as luxury brands including Burberry have reported slower sales. Prada will not be renewing a lease next year in Russell Street in the city's most expensive shopping belt.
Hau said that thanks to the sales tax cut mainlanders now paid a 10 per cent premium when they bought luxury goods at home as opposed to in Europe, down from 20 per cent previously.
"Brands, particularly selling watches and jewellery, are willing to absorb the cost to enhance their competitiveness in the fast-expanding mainland retail market," she said.
Hau said Chengdu IFS's VIP members - who spent 200,000 yuan to 12 million yuan per year - were aged 25 to 30 years on average, a decade younger than those in northern and eastern parts of China.
"Most brands are surprised by the younger age group in the western part of China," she said.
Hau said the term "GenY Taitais" was used to refer to women born after about 1980, married with children, who had returned from overseas where they had obtained a high level of education.
"GenY Taitais contributed a large proportion of the sales. They are less price-sensitive. They are stylish and go for limited-edition products," she said.
Copyright (c) 2019. South China Morning Post Publishers Ltd. All rights reserved.