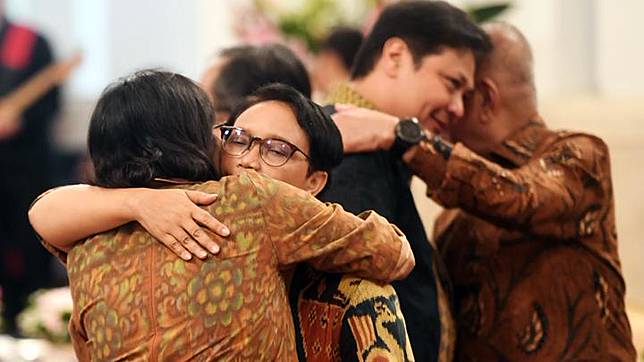 TEMPO.CO, Jakarta -The reappointment of state ministers from President Jokowi's previous Cabinet has not deemed a hindrance to the emergence of innovative economic policies by the Center for Strategic and International Studies (CSIS) Indonesia.
CSIS Head of Economics Department, Yose Rizal Damuri, stated on Tuesday that he positively welcomes the return of familiar State Ministers in the new Cabinet. He believes that they will be able to continue what they achieved in facing global economic crises.
He maintains that the reappointed State Ministers are backed by several achievements in their respective posts, and in-average, performed well above other past state institution leaders.
Yose gave an example of Sri Mulyani, who will reprise her role as Finance Minister, who managed to take back budget credibility as her ministry never filed for budget changes since 2018. He also maintains that this situation could see reappointed Ministers continue unfinished work or state policies.
BISNIS