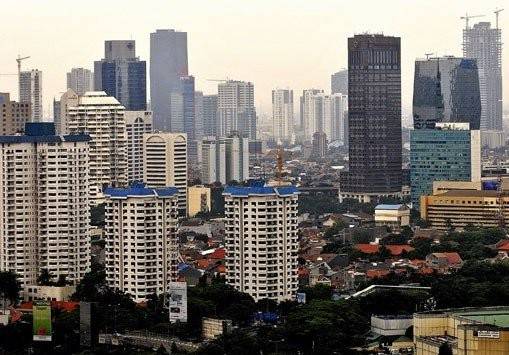 Property consulting company Colliers International has warned property developers to be extra cautious when expanding their projects in major cities in Indonesia as the impact of the United States-China trade war could affect apartment purchases and rentals.
The company's senior associate director of research, Ferry Salanto, said in Jakarta on Oct. 9 that the decline in Indonesia's exports to China and the US had contributed to the decline in the people's buying power, which would in turn affect the market for apartments.
"Indonesia depends heavily on exports to China and the US. With the ongoing trade war, both countries have reduced their imports of Indonesian commodities, which has also reduced the people's purchasing power," Ferry said.
According to Colliers data, the apartment occupancy rate in Jakarta fell to 85 percent in the third quarter from 87 percent in the second quarter. Colliers also reported there were an additional 3,255 apartments available in Jakarta in the third quarter, a 65 percent increase from the 1,972 apartments available in the second quarter.
Furthermore, the total number of existing apartments in Jakarta reached 209,286 as of this month. There are currently 177,894 occupied apartments in Jakarta, putting this quarter's occupancy rate at 87 percent.
In response, Ferry recommended that apartment developers target the end-user segment more to boost occupancy rates. The end-user segment refers to customers who occupy their apartments as soon as they sign their purchase agreements.
However, Ferry admitted there were challenges in focusing on the end-user segment because most people in it comprised the middle to lower-middle class.
"More competitive pricing will be good since it will boost Jakarta's apartment occupancy rate. However, it could also cause predatory pricing," Ferry said. (bry)