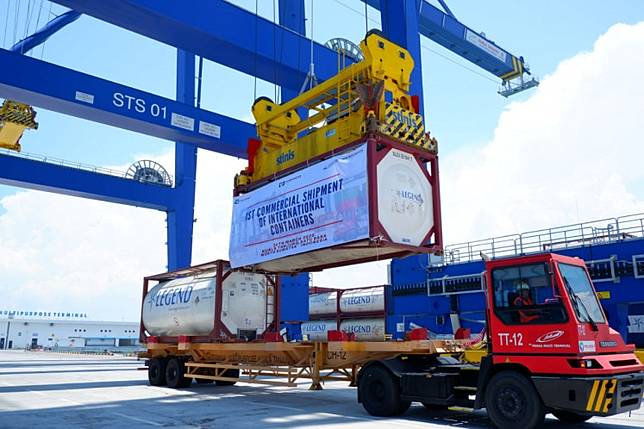 Indonesian exports of clear and tinted float glass may now enter the Philippine market free from safeguard tariffs, the Trade Ministry announced on Monday.
Philippine's Trade and Industry Department and Tariff Commission issued on June 30 its decision to drop a safeguard investigation that was started in February 2019 on imports of clear and tinted float glass from all countries, including Indonesia.
Srie Agustina, the acting director general of international trade at the Indonesian Trade Ministry, said on Monday that the Philippines would impose a safeguard tariff only if it could find evidence that a rise in glass imports caused serious injury or threatened injury to its domestic industry, in line with the rules set by the World Trade Organization (WTO).
"In the case of Indonesian glass, the investigation has not found such evidence," Srie said in a statement.
However, the Philippines had already imposed a temporary safeguard tariff of 2,385 pesos (US$57.43) per ton between October 2019 and May, leading to a severe drop in Indonesian glass exports.
The value of Indonesian glass exports fell by 79 percent year-on-year to $270,400 in the January-April period overall. Indonesia still managed to book an annual increase in glass exports of 56.8 percent to $635,000 in 2019, the ministry said.
The newly issued decision to cancel the tariff is expected to lead to a recovery in Indonesian glass exports, said Indonesian Trade Minister Agus Suparmanto.
"This decision will definitely boost Indonesian glass exports to the Philippines again," said Agus.
Prior to the decision, Indonesia had submitted a written argument against the tariff to the Philippines, was represented in hearings and worked with Philippine importers, said Pradnyawati, the director of trade safeguards at the ministry.
"We should be proud of Indonesia's successful joint effort against the investigation," said Pradnyawati. "But we have to remain wary because the Philippines has been actively using safeguard instruments lately, such as a special agricultural safeguard against our instant coffee."
Instant coffee, which is one of the top-four Indonesian exports to the Philippines, saw an export decline of 15.24 percent yoy to $2.07 billion in the January-April period.